Administration & Finance / News /
News Release
FOR IMMEDIATE RELEASE
Latin Christmas Extravaganza Coming to UH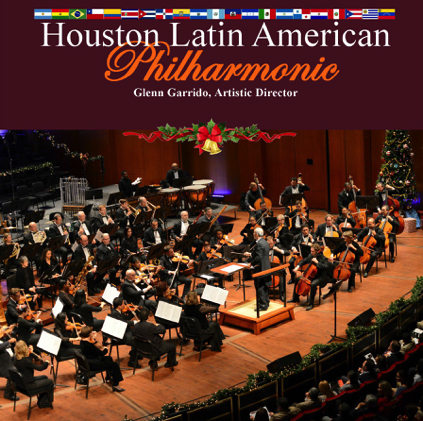 Houston, Nov. 10, 2017 — The Houston Latin American Philharmonic is bringing its Latin Christmas Extravaganza art exhibition and concert to Cullen Performance Hall.
The holiday event will be held Saturday, Dec. 2. The art exhibition opens at 6 p.m., followed by the concert at 7:30 p.m. Tickets can be purchased through the Spectra website. They may also be bought on the day of the show at the Cullen Performance Hall box office, while supplies last.
Guest soloists for the concert will be Argenis Carruyo, Marion Russell-Dickson, Robert Gonzalez and Franklin Paz. The first part of the program includes songs like "Mi Burrito Sabanero," "Navidad Mexicana" and "El Tamborilero," as well as "O Holy Night" and "Hark the Herald Angel."
The second part of the program includes themes like "El Año Viejo," "Faltan 5 pa' las Doce," "Ya Llego la Navidad" and "Año Nuevo, Vida Nueva."
The Houston Latin American Philharmonic's mission is to promote and elevate Latin American music, musicians and composers. During the past five years, it has presented three concerts per year. For more information about it, visit its website and follow it on Facebook and Twitter.
For details about upcoming concerts and shows at Cullen Performance Hall, follow it on Twitter, Facebook and Instagram.
---
About Cullen Performance Hall
Nestled among the tree-lined sidewalks in the heart of the University of Houston campus is the historic Cullen Performance Hall, which has been one of the premier entertainment venues in the city of Houston since it opened in 1950. Its cozy, relaxed atmosphere provides the ideal setting for music concerts, public lectures, dance performances and theatrical productions.