Administration & Finance / News /
News Release
FOR IMMEDIATE RELEASE
'Trailer Park Boys' Bringing Christmas Tour to UH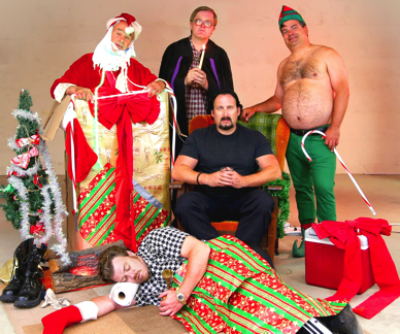 Houston, Sept. 14, 2017 — Ricky, Julian and Bubbles from the long-running Netflix comedy series "Trailer Park Boys" will be bringing their Christmas tour to the University of Houston's Cullen Performance Hall later this year.
The show will be Friday, Dec. 8, at 7:30 p.m. Tickets are available through Spectra's website. They may also be bought on the day of the show at the Cullen Performance Hall box office, while supplies last.
The premise is this: When Bubbles tries to spread the true meaning of Christmas to the world, his good-hearted plans are botched by Julian cashing in on the festive season and Ricky's relentless pursuit of the real Santa. All three of them also have to deal with the very intoxicated Jim Lahey and his cheeseburger-eating sidekick, Randy.
For more information about "Trailer Park Boys," follow the show on Facebook, Twitter and Instagram. For details about upcoming concerts and shows at Cullen Performance Hall, follow it on Twitter, Facebook and Instagram.
---
About Cullen Performance Hall
Nestled among the tree-lined sidewalks in the heart of the University of Houston campus is the historic Cullen Performance Hall, which has been one of the premier entertainment venues in the city of Houston since it opened in 1950. Its cozy, relaxed atmosphere provides the ideal setting for music concerts, public lectures, dance performances and theatrical productions.