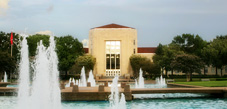 FAMIS Phase 2 implementation project
The FAMIS (Facilities Asset Management Information System) Phase 2 Implementation Project will provide the UH campus with an efficient means for generating and tracking facility work requests. Plant Operations will begin live processing of work requests in FAMIS on Sept. 4. Please note: this phase is limited to internal processing only and the general campus will not see a change in service during this time.

The current work request system (FME) will be discontinued on Aug. 30 for anything other than archiving and FY 12 billing purposes. During the time period, Aug. 30 to Sept. 4, Facilities Management will process work requests manually; customers may experience some longer call times during this transition period. On Sept. 1, all data (static and live) will be transferred to FAMIS and will be tested. Once this has been verified, the work requests placed in the interim will be converted to work orders in FAMIS. Beginning Sept. 4, all Plant Operations employees will use FAMIS to process work orders.

Once Plant Operations has gone live on this phase of the project, FAMIS will be made available to specific external campus stakeholders as a pilot for 45 days prior to being rolled out campus wide.

If you have questions regarding this implementation project, please contact Adam Horn, FAMIS Phase 2 Project Manager, at cahorn@central.uh.edu, or 713.743.5919.