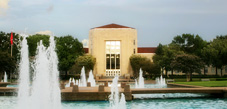 Facilities Planning and Construction Implements Surveys
In an effort to continuously improve service to users and to provide the highest quality projects to the University, Facilities Planning and Construction (FPC) has implemented an assessment process to measure the performance of FPC project management staff as well as design and contractor teams.

Surveys are administered to the project users via SurveyMonkey during the pre-construction, construction and warranty phases of each project. The results are analyzed and used to identify and focus on areas that need improvement.

Please contact Lea Stewart, Executive Administrative Assistant, for more information at lmelanco@central.uh.edu or by phone at 713-743-2493. For more construction project information, please visit Facilities Planning and Construction website or visit our Facebook page.