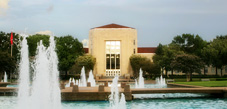 COACH SUMLIN RETURNS TO FRESH FOOD COMPANY FOR LIVE RADIO BROADCAST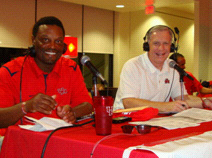 Are you ready for some football? The season has begun and Coach Sumlin is back on the radio to talk Cougar football. �The Pulse with Kevin Sumlin� will be broadcasted live from the Fresh Food Company at Moody Towers on September 13 and October 25.

The Fresh Food Company at Moody Towers is the only spot on campus this year that will be hosting the radio show. Residents and Cougar football fans will have a chance to dine while listening in from 7 to 8 p.m. as Coach Sumlin and Fox Sports Houston�s Kevin Eschenfelder discuss the upcoming game and take calls from listeners. �The Pulse with Kevin Sumlin� radio show is broadcast on Fox Sports KBME 790 every Tuesday during the football season.

Fresh Food Company is offering a discounted rate of $5 at the door from 6 to 8 p.m. to the UH community and visitors.

Stop by and enjoy an all-you-care-to-eat meal at the Fresh Food Company and help us welcome Coach Sumlin and show our support for the UH Cougars. Guests of the university can park in the Welcome Center Parking Garage�s visitor level for $3 after 6 p.m.

For more information on UH University Services, visit www.uh.edu/us. Go Coogs!