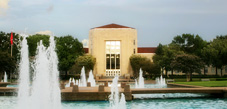 RESIDENTIAL LIFE & HOUSING STAFF RECEIVE NEW E.C.O.-FRIENDLY SHIRTS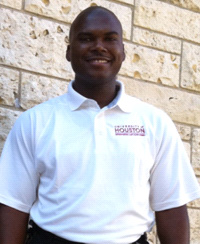 Residential Life & Housing (RLH) student and pro staff are being issued new, environmentally-friendly polo shirts. The polyester shirts are made of recycled post-consumer products; specifically 65% recycled polyester and 35% new polyester. Post-consumer polyester fabric may be made from recycled plastic soda bottles or from recycled worn-out polyester clothing. North End Sports, the manufacturer, has created a whole line of sustainable clothing and accessories called E.C.O. � Ecological Clothing Options.

In addition to being sustainable, the garments are designed to be comfortable. According to North End Sport, the garment �is engineered with a special cross section of polyester yarn to provide a high performance wicking function which absorbs and rapidly disperses moisture to the fabric surface, keeping skin dry and fresh.� In addition, it has a UV protection rating of 15 to 39 UPF. Even the tags on the shirts are made of recycled paper.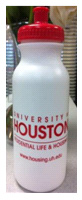 The shirts are white with the Residential Life & Housing logo in red lettering. They will be worn by student staff to provide a more uniform and professional appearance.

They will also serve as a visible reminder of RLH�s commitment to sustainability. For example, RLH will be giving new and returning residents free refillable water bottles rather than bottled water during move-in. There will be WaterMonsters (large water distribution tanks) available to fill the bottles. This will eliminate disposable water bottles and will encourage students to exercise sustainability in the coming year.