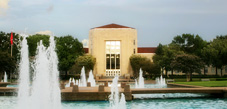 GREEN COMMUTER FAIR RETURNED TO CAMPUS SEPTEMBER 7-8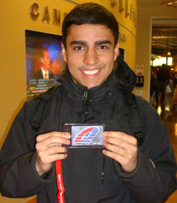 Save yourself time and money while also helping to save the planet by becoming a green commuter. METRO was back on campus to sign up students for Q cards during the Green Commuter Fair on September 7 and 8.

Since METRO offers 50 percent off fares to all student riders, becoming a green commuter can save students money plus they never have to look for a parking space on campus.

The Green Commuter Fair on campus brings METRO directly to the student to offer convenient service in signing up for public transportation, but this year getting a Q card will be even easier. METRO has passed a resolution removing the requirement of photographs for student Q cards. Since photos are no longer required, the process to obtain a Q card can now be completed much faster.

Students that already had Q cards could also stop by the fair for a renewal. Hertz on Demand was also available at the PGH location during the fair to promote its car sharing program and offer on-the-spot sign ups.

The fair took place at the UC Satellite and Philip Guthrie Hall breezeway from 11 a.m. to 4 p.m. on Wednesday and Thursday, September 7-8. Students could visit either station to fill out a registration form and have their card printed on site. To be eligible for a student Q card, students must be enrolled in classes at the university.

For more information on becoming a green commuter, click here .