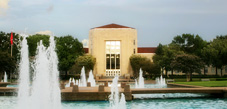 Direct Deposit Required for Employee Reimbursements
Starting September 1, 2011, all UH employees will receive their reimbursements via direct deposit, rather than a paper check.

Benefits of direct deposit over checks include:
� Saves the University money on printing and mailing checks
� Employees receive their reimbursement faster
� No hassle with making a deposit at the bank
� Employees receive an automatic email notification when the direct deposit is issued with a link to more information about the payment

Employees can self-enroll for Accounts Payable direct deposit through P.A.S.S. by following the �Direct Deposit Instructions�.

It is not necessary for all employees to self-enroll in AP direct deposit. Only those employees who will receive payments through Accounts Payable (normally reimbursements) must self-enroll in AP direct deposit.

Beginning September 1, 2011, vouchers received by Accounts Payable for payments to employees that are not scheduled to be paid by direct deposit will be returned to the department through electronic workflow until the employee self-enrolls in AP direct deposit. Once the employee enrolls, the department can change the Payment Method on the voucher to �ACH� and resubmit the voucher to Accounts Payable.

If you have any questions, please contact Mike Glisson, Controller, at 713-743-8706 or mtglisson@central.uh.edu.