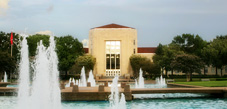 COUGAR VILLAGE NOW HOME TO NEWEST MARKET ON CAMPUS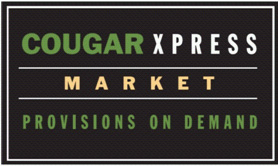 Residents of Cougar Village and the surrounding areas are in a prime location. Not only are they located next door to the largest and most celebrated dining hall on campus, but now they are also just steps away from fresh groceries, snacks and more at the new Cougar Xpress Market.

The new Cougar Xpress Market in Cougar Village, which is more than 3,000 sq. ft., is a convenience store that features traditional convenience fare such as snacks and drinks but also provides fresh produce, grocery items, ICEE drinks, and even toiletries to customers. This Market is the second of its kind on campus, with the original location in the Calhoun Lofts.

The Cougar Village Market replaces the Moody Towers C3 Convenience store, which is now closed. However, residents of Moody Towers will still be able to access the store freely during the day and by using their Cougar Cards after 9 p.m.

In fact, the store will be open to all visitors until 9 p.m. each day. After 9 p.m. only members of the campus community with valid Cougar Cards will be able to access the store.

Stop by to explore the new store, and be sure to join us later in the semester for a Grand Opening celebration. Executive Chef Brent Gorman will be giving a cooking demonstration using only ingredients from the store, and Monster will be on site to hand out samples and other goodies.

In addition, two lucky customers will get to participate in a Mini Market Sweep contest and walk away with as many groceries as they can fit into a green shopping basket within one minute. To enter the contest, simply stop by the store before the opening celebration and drop your name into the entry box. Winners will be contacted via phone the day before the celebration.