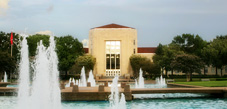 UIT encourages shared responsibility for Internet security

October is National Cyber Security Awareness Month (NCSAM). The theme for this year is �The Internet is a Shared Resource and Securing it is Our Shared Responsibility.� National Cyber Security Awareness Month is about everyone doing their part to make sure our online lives are kept safe and secure.

UH is an official endorser of NCSAM, which in partnership with the National Cyber Security Alliance is sponsored annually by the Department of Homeland Security and the Multi-State Information Sharing and Analysis Center.

NCSAM emphasizes security as �our shared responsibility." No one individual, business or government entity is responsible for securing cyberspace. Everyone has a role. That's why the organization teaches that a simple action for everyone to use to stay safer and more secure online is to �Stop. Think. Connect.�

During October, the UIT Security team encourages UH faculty, staff and students to take steps to be safe and secure online, both on campus and at home.

UIT Security will be unveiling an updated website at www.uh.edu/infotech/security on Thursday, Oct. 11, that will highlight helpful tips to stay ahead of security issues such as phishing, identity theft and malware. Information regarding other security issues such as legal downloading and good password management practices also will be available.

To help encourage users to think about security, UIT Security is asking to share their best security tips at awareness@uh.edu for a chance to win one of five gift cards to be given away at the end of October.

Anyone who likes the UH IT Facebook page or follows UH IT on Twitter and shares a security tip will be entered in a drawing to win a $100 Best Buy gift card. Your tip may also be featured on the UIT Website.

UIT Security staff is available to attend department or organizational meetings to give a presentation or have a discussion about security issues. Email awareness@uh.edu to schedule a representative from UIT Security to attend your next meeting.