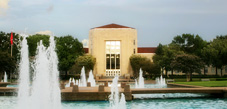 Smart Financial to hold Lunch and Learn

Join Smart Financial for an overview of their insurance products and how they can get the best rates for you.

The �Lunch and Learn: Insurance Group� event will take place Thursday, Oct. 11, from noon to 1 p.m.

The course is open to all benefits-eligible employees. Lunch will be provided, but you must register.

Click here to find out more.