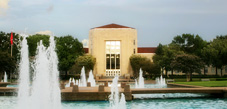 Mobile app for UH Dining developed for Android, iPhone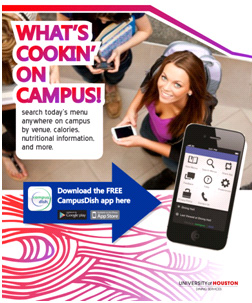 Are you ever in the middle of campus trying to decide where to go for lunch, but you don�t want to pull out your laptop to check menus? UH Dining Services now offers an app for Android and Apple devices that will give you menus and nutritional information for both residential restaurants on campus.

The app was developed by ARAMARK, the food service provider at the University of Houston. After downloading, you can search for your school and the app will remember your choice. From there you can switch between dining halls and meal periods to see what is being served that day.

Items with a green circle next to them also have nutritional information attached, which can be viewed by touching the item.

�We are very excited to launch this application for the University and hope that it will help our customers as they strive to make healthier choices in the residential restaurants,� said UH Dining Resident District Manager Geoffrey Herbert.

For more information about UH Dining Services, visit www.uh.edu/dining or www.fb.me/uhdining.