Sustainability
Sustainable architecture focus of upcoming sustainability meetup
By Richard Zagrzecki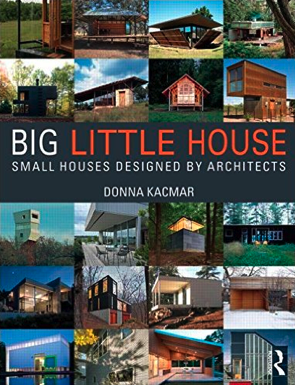 University of Houston students, faculty and staff are invited to the second monthly UH Sustainability Meetup on Oct. 14.
The theme for this month's gathering, which will take place from 6 to 7:30 p.m. in Room 143 of the Gerald D. Hines College of Architecture, will be sustainable architecture. The guest speaker will be Associate Professor Donna Kacmar, founder and director of the UH Materials Research Collaborative. She is the author of "Big Little House: Small Houses Designed by Architects." The book features home projects under 1,000 square feet in size.
The meetups, which are organized by the UH Office of Sustainability, take place three times a semester during the fall and spring semesters. The idea is to showcase different sustainability themes and build a culture of sustainability on campus, said Sarah Kelly, program manager for the Office of Sustainability.
"The inaugural meetup in September was a tremendous success," Kelly said. "We hope everyone who is interested in sustainability issues can attend this month's gathering."
The meetup will include food and drinks. For more information about this and future meetups, visit the Office of Sustainability's website and Facebook page.