Sous chefs create entrees with grits during competition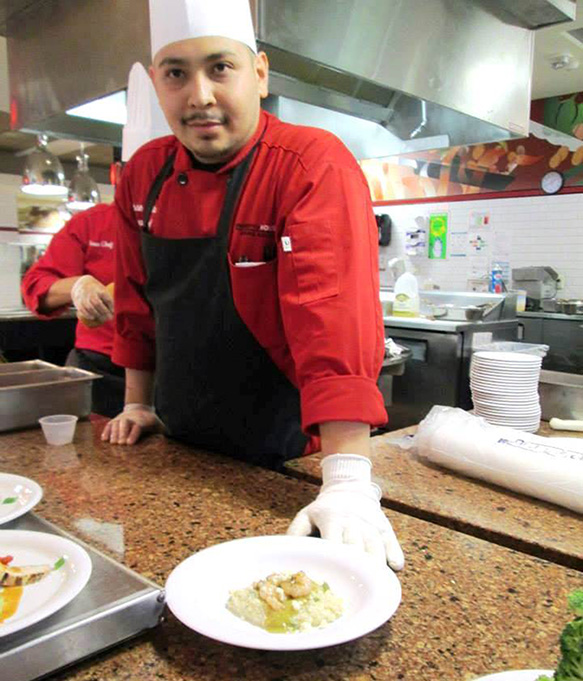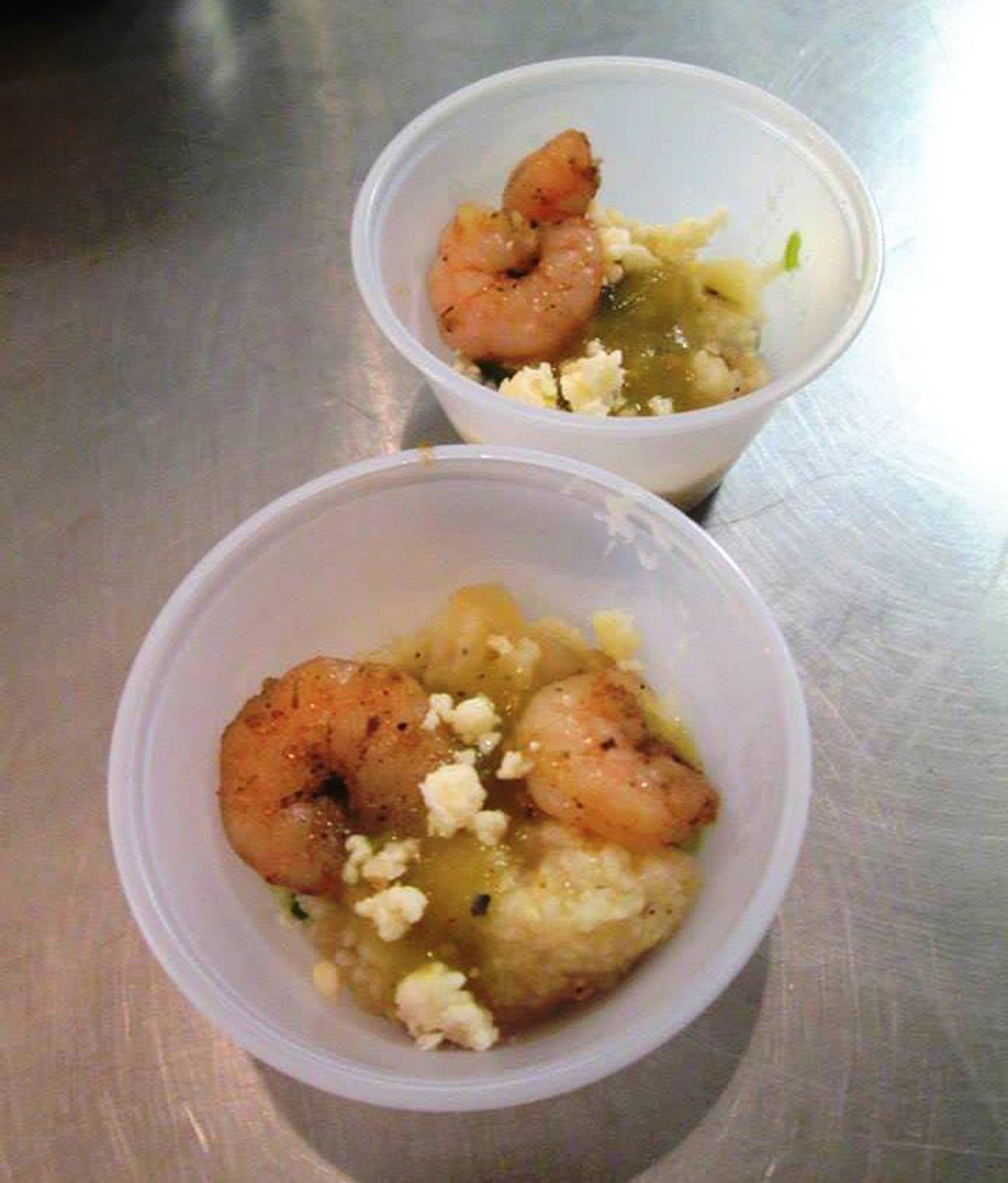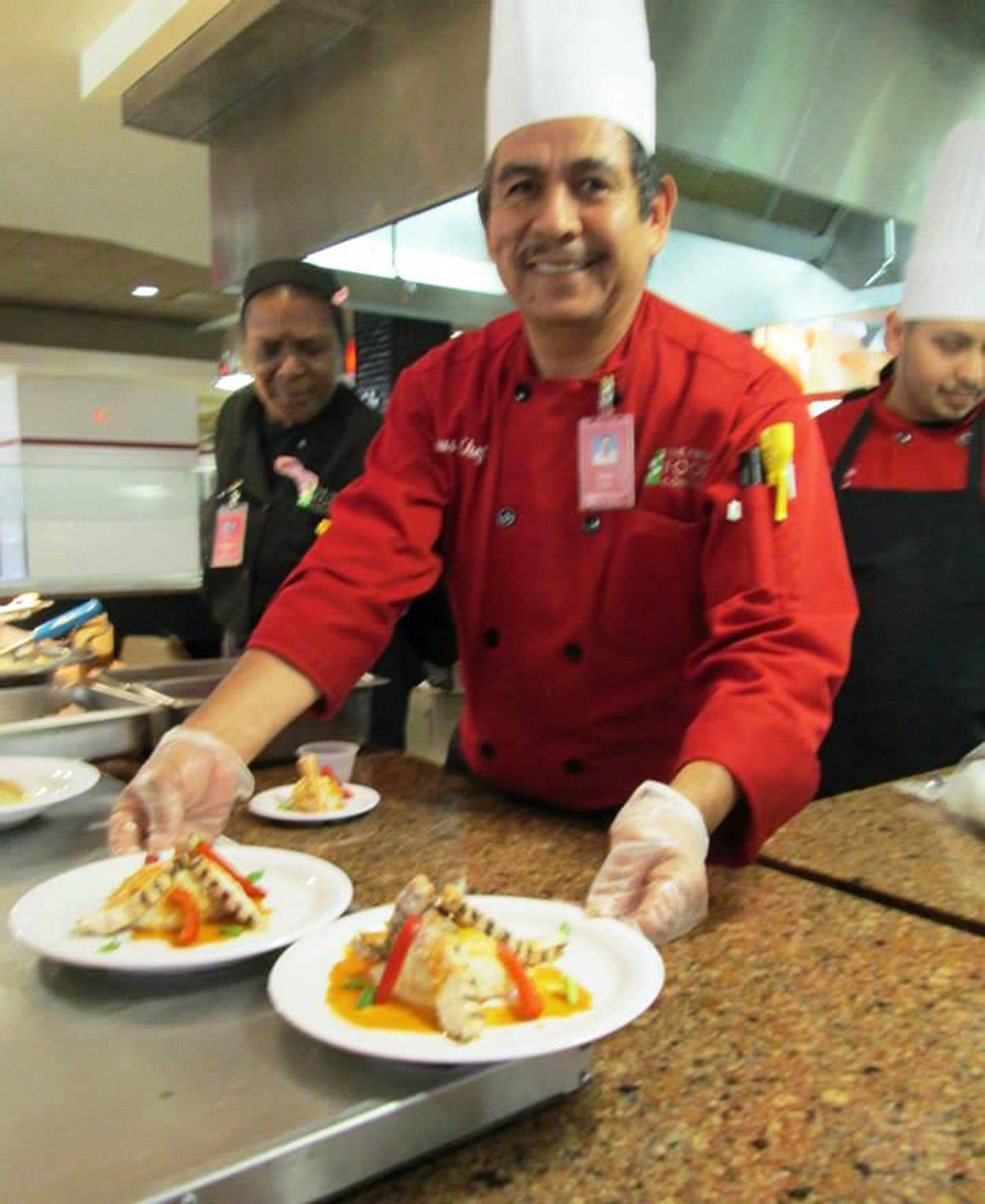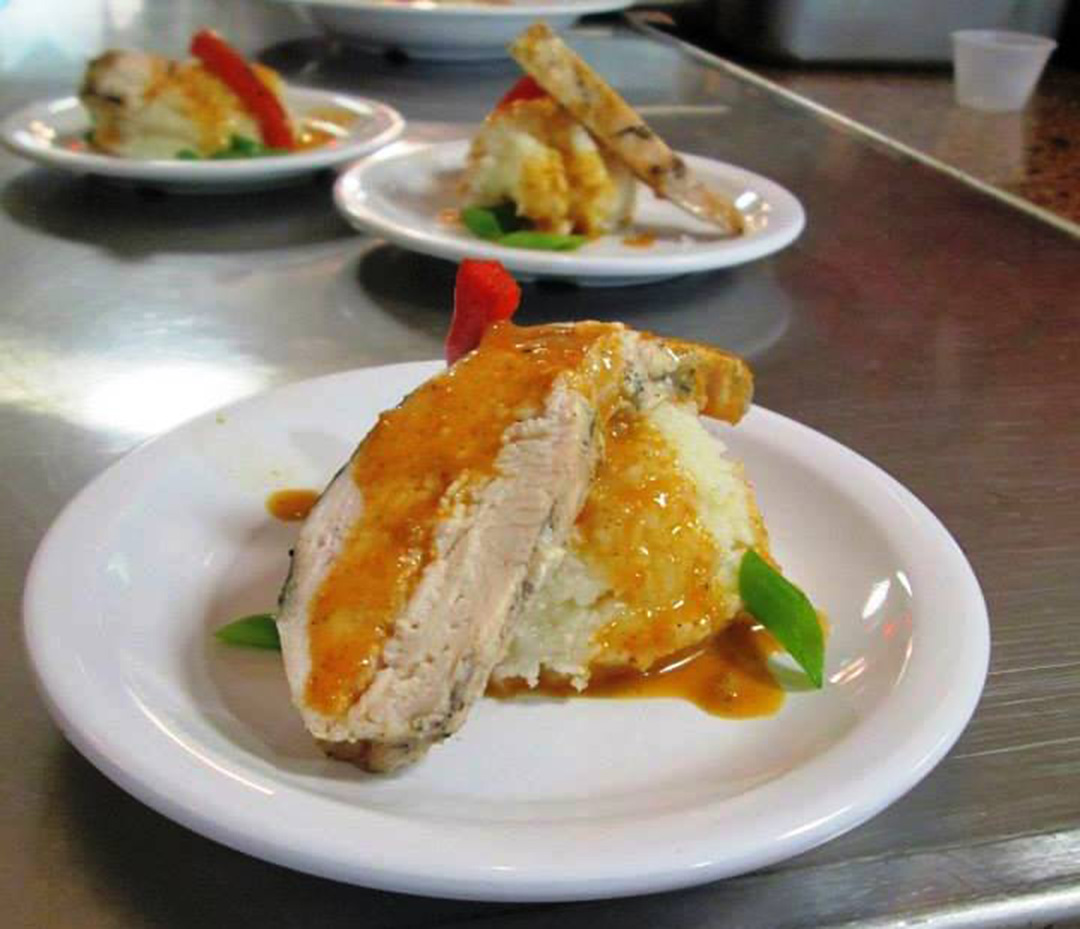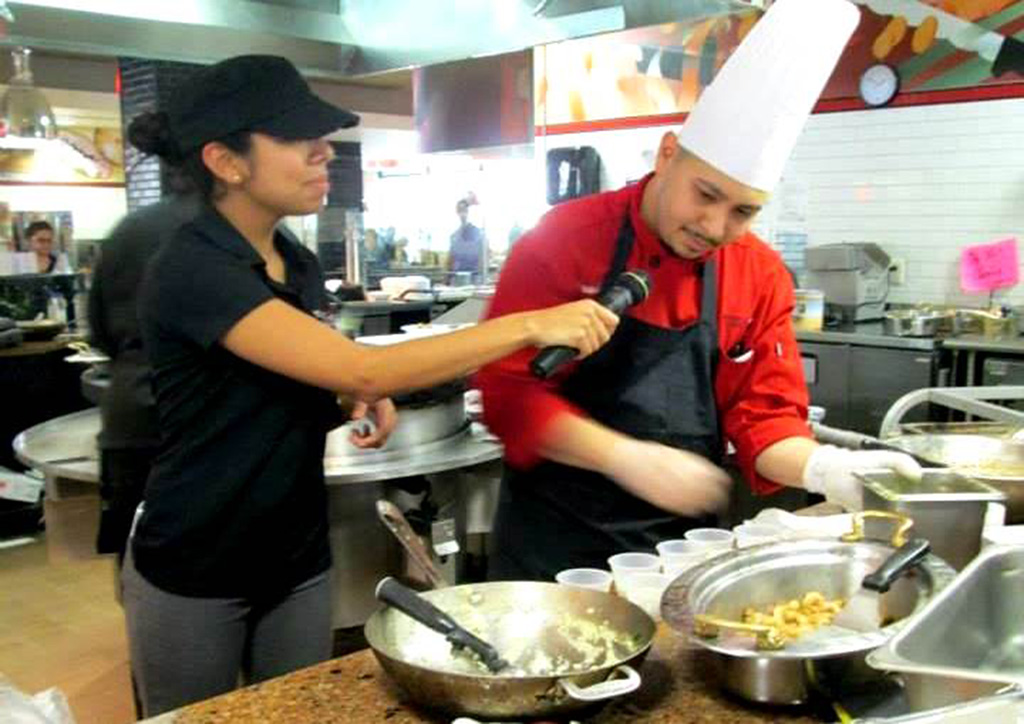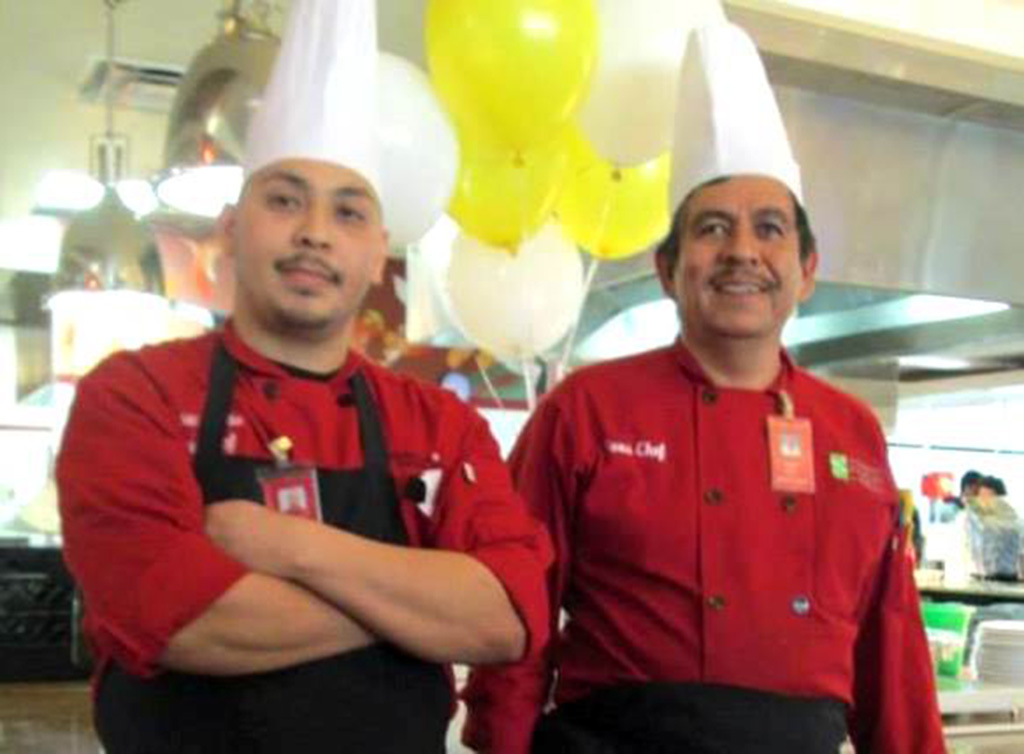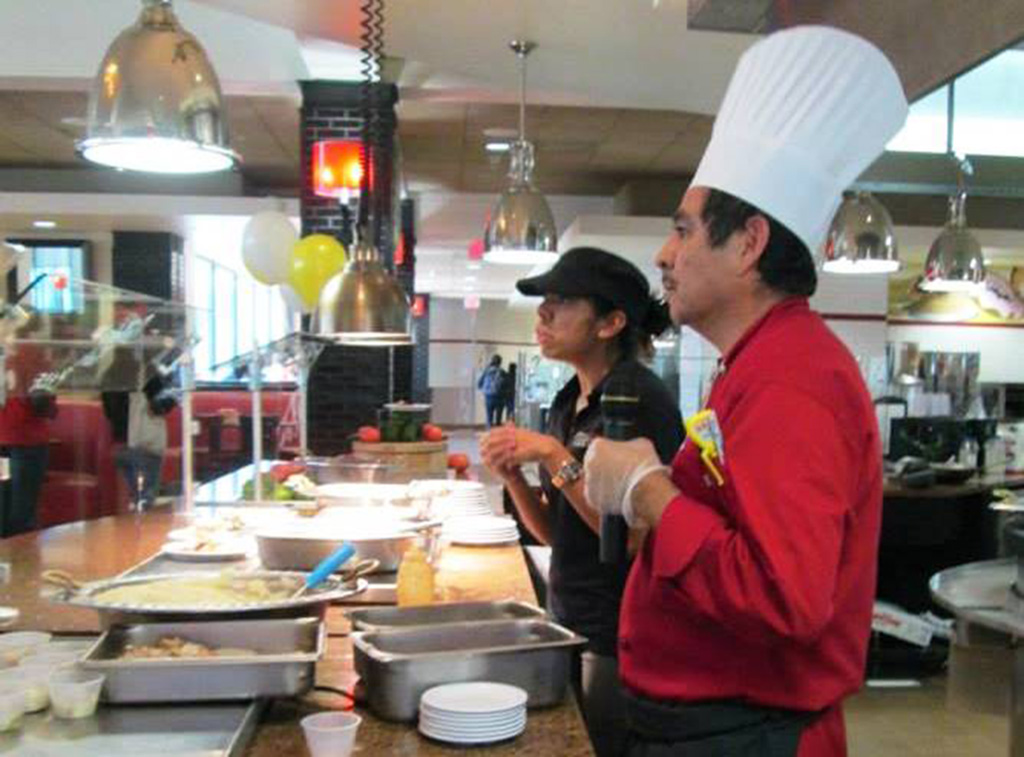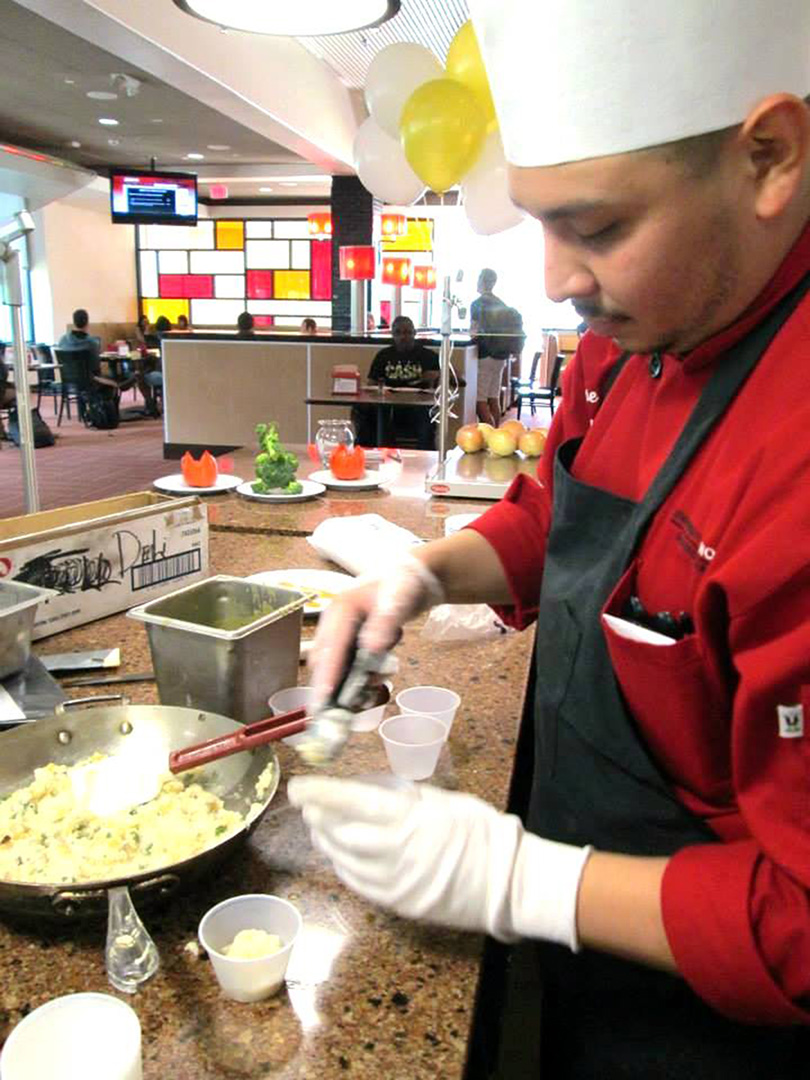 University of Houston Dining Services hosted the very first "Round Grill Throw Down" between two of its best sous chefs at The Fresh Food Company in Moody Towers.
The event, which took place Oct. 24, was between chiefs Jesse Mottu and Jorge Garcia.
The 30-minute battle involved each of them creating an entree featuring grits. Jesse featured southwestern shrimp with grits, while Jorge spiced it up with chipotle chicken with grits.
Students were served both samples and were asked to vote for their favorite. Even though the competition was close, Jesse won. His shrimp was described as "flavorful and distinct." For being named the winner, he was awarded a pair of movie tickets.
You can view more pictures of the event and find out about other events on Facebook.