Halloween carnival held at Cougar Woods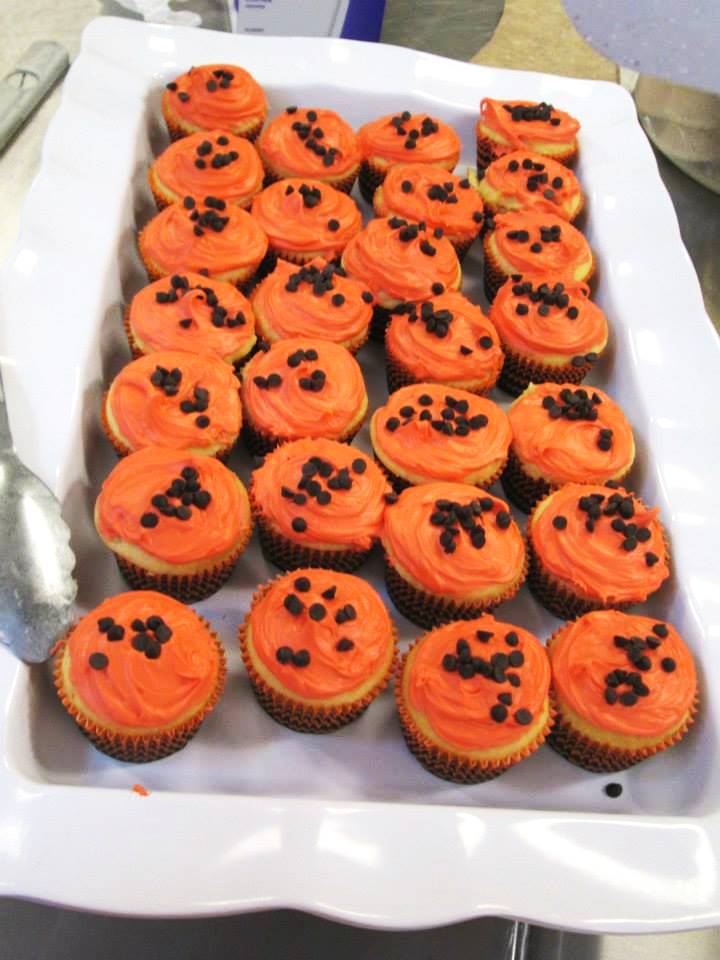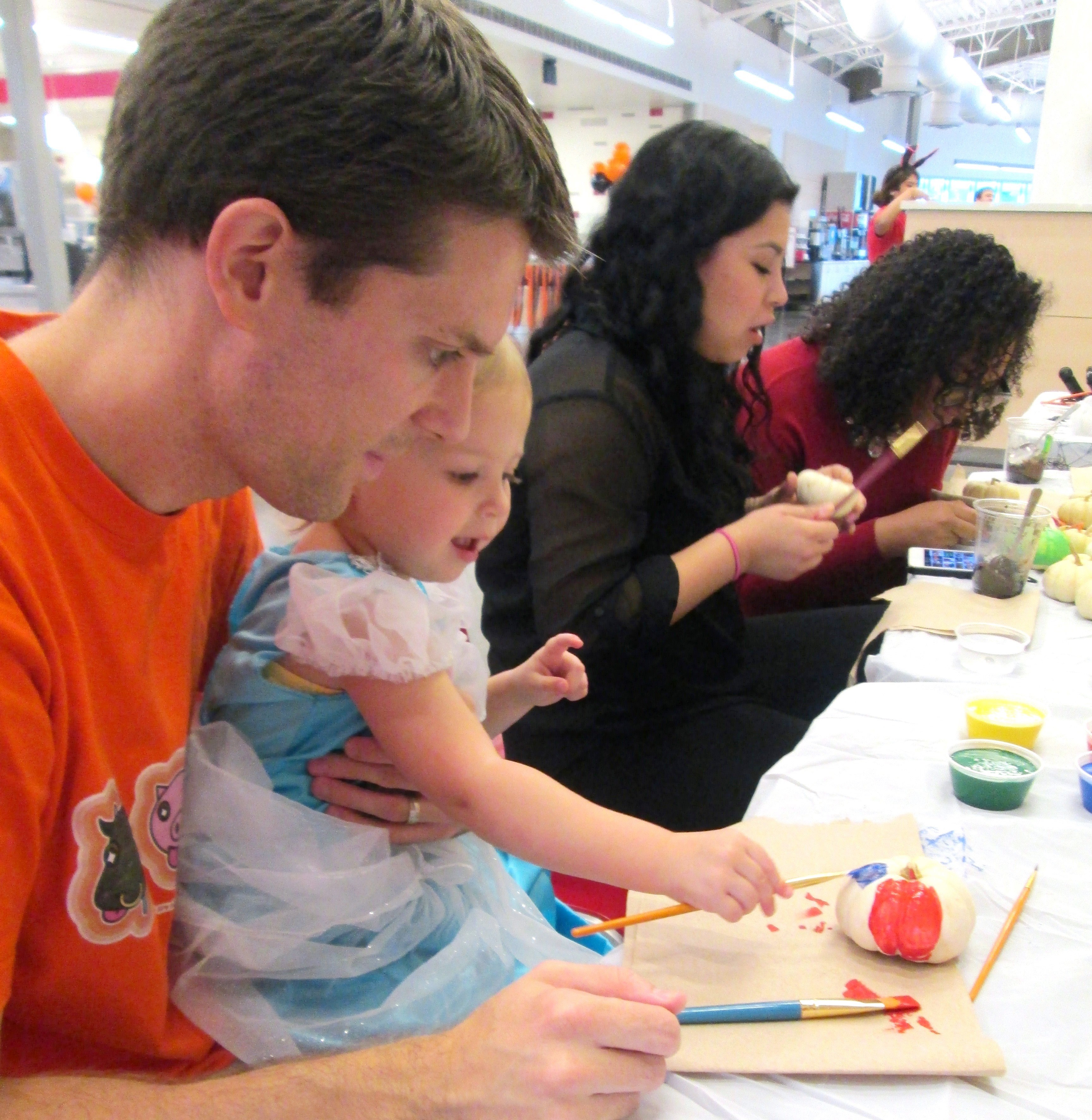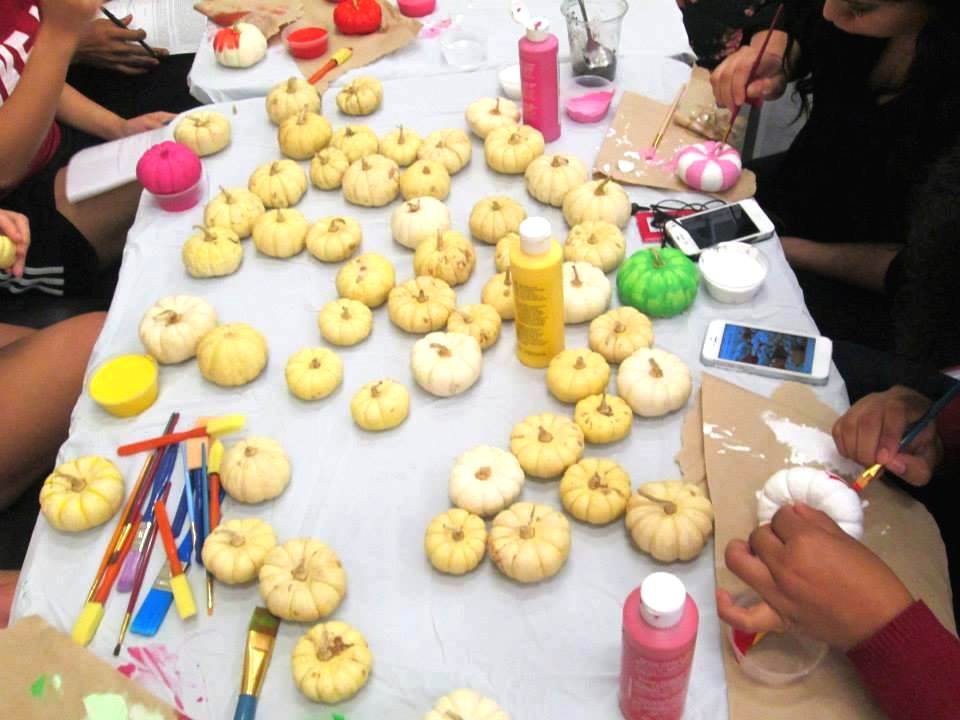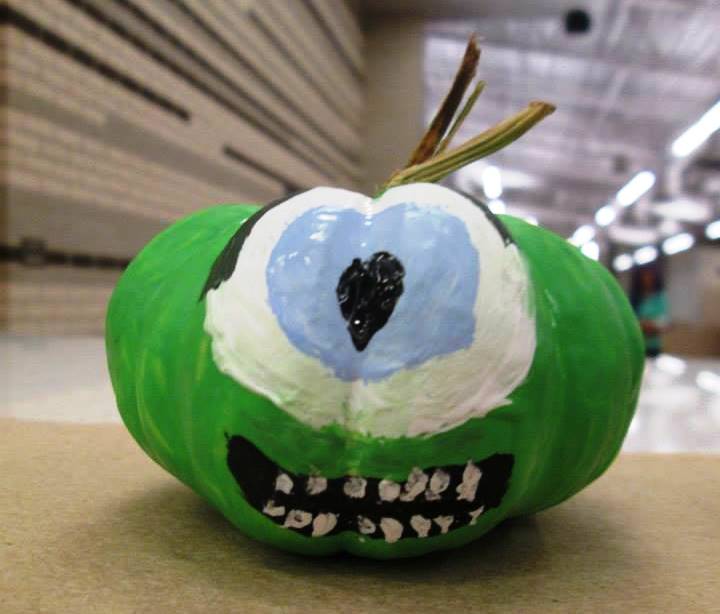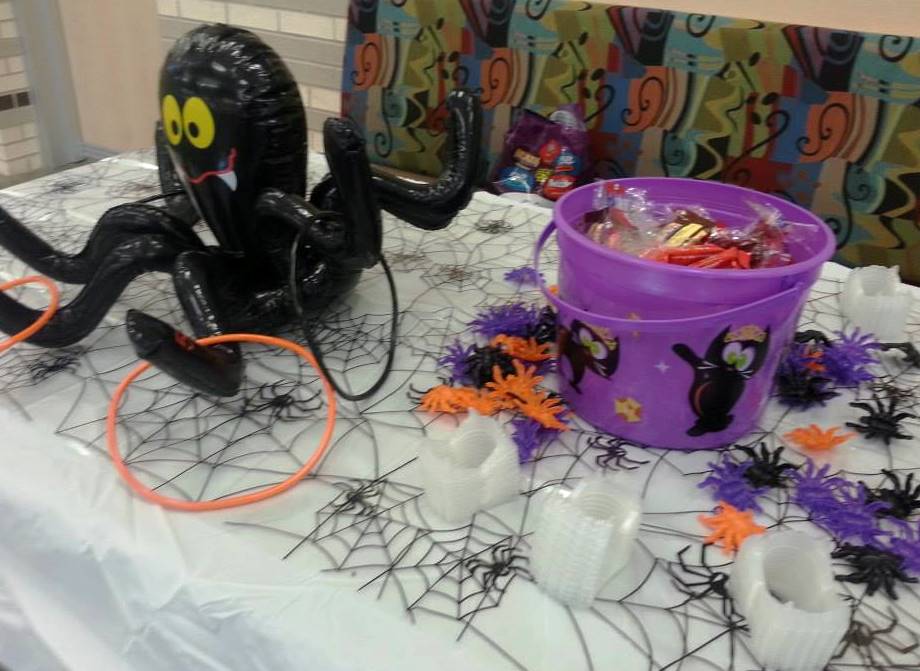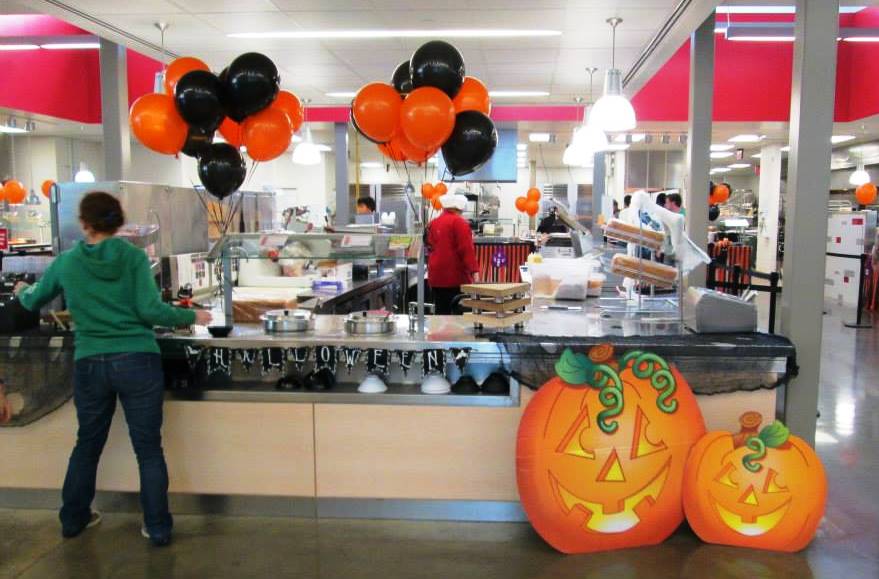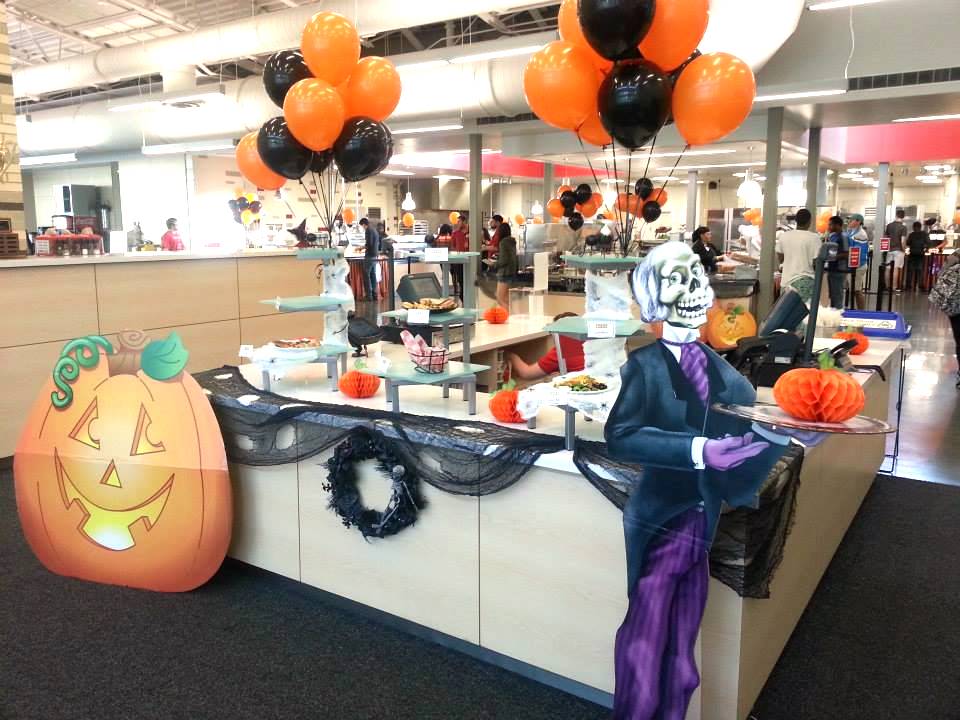 University of Houston students were able to enjoy a dry and safe Halloween at The Real Food on Campus at Cougar Woods.
The Halloween carnival festivities were organized by University of Houston Dining Services.
Diners were able to enjoy a variety of games and candy. However, the most popular attraction was the pumpkin painting. Some students stayed for hours creating their masterpieces, which included such themes as Disney, cancer awareness and UH.
Dining also held a spooktacular Halloween contest which included students dressed as ghosts, witches, vampires, and some more creative costumes such as "inside joke." The ultimate winner chosen by audience votes was Joel Casas, who was dressed as a Templar priest from the game Assassin's. He was awarded $50 in Cougar Cash.
UH Dining had a spooky themed menu to accompany the festive night including Gory "Frank"ensteins, Bat Wings, Steamed Bones, Vampire Meat in Bloody Mary Sauce, Cursed Apples and Graveyard Pie.