Dining
Food trucks located at Valenti School of Communication
By Nikolai Robinson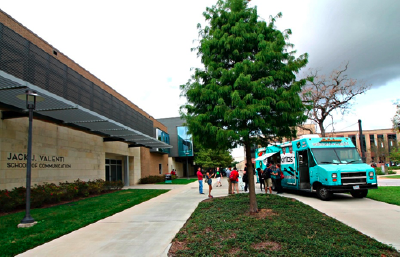 Food trucks will serve the University of Houston community in front of the Jack J. Valenti School of Communication building for the remainder of the fall semester.
UH Dining Services launched the pilot location the week of Oct. 17. A food truck will operate at the site Tuesdays and Thursdays from 11 a.m. to 3 p.m. If the location proves successful, it could become a permanent part of the food truck program.
For a complete schedule and map of the University's popular food truck program, as well as links to food truck websites and menus, click here. For more information about dining services on the UH campus, visit www.uh.edu/dining. Join UH Dining on Facebook, Twitter and Instagram to receive the latest dining information.