Facilities
Firefighters use Quadrangle demolition for training
By Destinie Holiday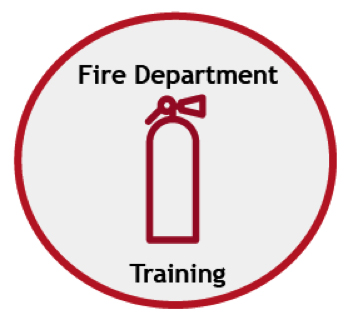 Several local Houston fire stations were able to hold training at the demolished Quadrangle site. This is the first time training has been conducted on campus in a building undergoing demolition.
Releases were signed in order for these two training days to be scheduled along with the approval from JE Dunn, the contractors in charge of the demolition.
The firefighters were able to practice search and rescues, breach walls, open multiple types of doors with forcible entry tools and overall have a much more realistic experience compared to training props typically used for training at the station.
This is not the first time training was done at the University of Houston. Previously, the Houston Fire Department has used the elevators at Moody Towers to practice elevator rescues and safety. There was also a practice in the garages for the standpipes in the stairwells. These drills involved deploying a water hose from a higher floor in order to reach a possible fire on another floor.
UH Fire Marshal Chris McDonald has been with the University for the seven years. He had the opportunity in his career to have hands-on experience and said it was great training for the fire departments.
Facilities looks forward to future opportunities to support local Houston fire stations.