COUGAR CARD
Cougar Card director recognized at NACCU conference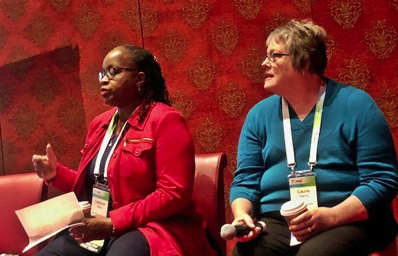 By Mallory Doeckel
Deborah Davis, director of Cougar Card Services for the University of Houston, was recognized at the National Association for Campus Card Users (NACCU) annual conference for being a member of the first cohort for the organization's Standards and Self-Assessment Guidelines (SAGs) Program. She and several other members of the cohort also presented as a panel at the NACCU conference about their experience.
The SAGs Program was a 10-month course made up of 12 NACCU campus card professionals from universities across the country. The sessions covered 13 evaluation standards; each member had to self-assess their own campus card program with a rating scale and provide evidence to support each criteria rated.
Each meeting allowed these members to hold remote sessions where they could discuss their assessment plans and get feedback from the group. Davis created an assessment plan along with an action item task list for the UH Cougar Card Office where she evaluated components of the program such as legal responsibilities, facilities, and financial resources.
At the NACCU annual conference, Davis and three other members of the cohort held a panel discussion about their time in the cohort, how it has helped them in their own offices and what those who are considering participating in any future SAGs cohort can expect.
"The opportunity to be part of the first cohort of the SAGs Program has been a valuable learning experience," said Davis, "By applying assessment best-practices to the UH Cougar Card Program, we have been able to learn more about our program's strengths and opportunities to grow in the future."