Real Estate
Jason Trippier appointed director of UHS properties
By Kristina Michel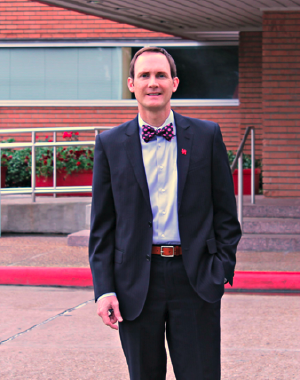 Jason Trippier has been appointed the new director of University of Houston System properties at the Office of Real Estate Services.
Trippier officially was named director of UHS properties March 1. He is in charge of all properties owned or leased by the UH System. He also directs operations for Energy Research Park and other UHS-owned properties. Trippier was attracted to the position due to his unique background in both higher education and real estate.
"I thought the position would be a great opportunity to tie together my higher education and my real estate and property management experience. I'd never had that kind of unique opportunity where I could bridge both of my passions," he said.
Trippier has an M.A. in higher education and student affairs from The Ohio State University and a bachelor's degree in political science and business from Wittenberg University in Springfield, Ohio. Trippier also worked at Ohio State from 1999 to 2001 in the College of Education and Human Ecology, where he eventually became assistant director of student services.
Trippier has also worked in real estate and property management in Ohio for eight years. He worked for Berkley Asset Protection in New York City for two years. From 2009 to 2013, he owned a residential project management business in Houston that specialized in assisting homeowners in organizing and managing their home improvement projects.
In the immediate future, Trippier will focus his attention on refining and formalizing standards and operations within the Office of Real Estate Services. He will also continue the work on growing and increasing notoriety about the Energy Research Park. The goal, he says, is to make Energy Research Park a self-sustaining revenue stream for the University by increasing its business, research and industry partnerships.
"I think the University of Houston is becoming a destination university. It's been recognized both nationally and internationally, and I see our reputation continuing to grow," Trippier said. "Our hope is to match what is happening with the University as a whole at the Energy Research Park."