Sustainability
Office of Sustainability already eyeing next year's RecycleMania competition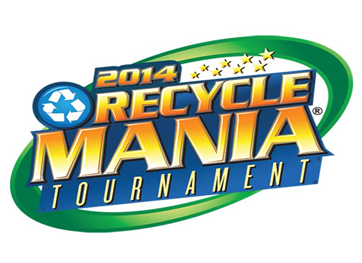 RecycleMania activities at the University of Houston included a kick-off party in January where students pledged to recycle, a scavenger hunt encouraging use of the water bottle refill stations, and a garden event where students harvested peas.
UH's model for RecycleMania has changed in the past two years to focus on smaller outreach events rather than a campus-wide recycling competition.
Next year, the Office of Sustainability plans to return to its former glory by including student organizations, campus departments and colleges in RecycleMania competitions and events.
"Feedback from students who came out to our events this year was quite positive, but we know that we can do better and involve more people on campus in RecycleMania," said Sarah Kelly, program manager for the Office of Sustainability. "We want the University of Houston to be known as a leader among universities when it comes to recycling."
This year, UH competed nationally against universities in four categories: grand champion, per capita classic, gorilla prize and waste minimization.
In the waste minimization category, schools competed over an eight-week period to see which could produce the least amount of recyclables and trash on a per-person basis. UH placed 57th out of 149 schools nationally and sixth in the state with 34.45 pounds per person. The gorilla prize recognizes schools that recycle the highest gross tonnage of combined paper, cardboard, bottles and cans. UH placed eighth in the state and 89th out of 336 schools nationally with 222,520 pounds.
The per capita category involves schools competing to see who can collect the largest combined amount of paper, cardboard, bottles and cans on a per-person basis. UH's total came to 5.857 pounds per person, good for 252nd place out of 332 schools nationally and 14th in Texas.
The grand champion category combines trash and each of the core recyclable materials to determine a school's recycling rate as a percentage of its overall waste generation. UH's rate was 17 percent, which placed it 218th out of 256 schools. In the state, UH ranked ninth.
"We've already identified areas of improvement for next year's competition," Kelly said. "We want to use RecycleMania as a vehicle to encourage not only recycling on campus but also reducing our waste overall and reusing materials when possible. This widely known three-pronged approach significantly decreases the amount of waste going to the landfill and ultimately decreases the amount of greenhouse gases being emitted into the atmosphere."