Plant Operations
Building Coordinators Corner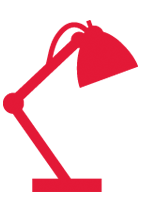 The date and location for the May quarterly building coordinator meeting has been changed.
The meeting will now be held from 9 to 11 a.m. Friday, May 30, in the Rockwell Pavilion on the second floor of the M.D. Anderson Library.
The agenda will include information about the improved FAMIS Self-Service Facilities Work Order System, hurricane season emergency preparedness and the University's public art collection.
There will be a Central Plant tour at the end of the meeting, so be watching for further information and a request to RSVP, since space will be limited.
Building coordinators in the news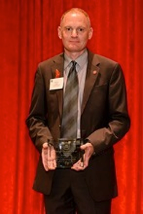 Dr. Barry Lefer
Dr. Barry Lefer, associate professor and associate department chair for Earth and Atmospheric Science, and building coordinator for the numerous and diverse coastal center facilities, was recognized by the University with a 2014 Teaching Excellence Award. He was the recipient of the Provost's Core award, which is given to faculty in recognition of outstanding teaching in the core curriculum.
Similar news information about awards and recognitions received by building coordinators can be sent to Communications Manager Jacquie Vargas.
Coming in the middle of May
Customers asked and Facilities Management responded. The improved FAMIS Self-Service Facilities Work Order System will be here in the middle of May. Here are just some of the new features that will be coming:
Centralized service request and approval portal
Simplified service request submittal process
Enhanced work order tracking and reporting
Building Coordinators Corner is a monthly feature provided by Plant Operations-Facilities Management to help communicate tips, information and announcements relevant to building coordinators and their building occupants. For more information, contact Jacquie Vargas at jmvarga5@central.uh.edu. Visit the website at www.uh.edu/plantops/programs/bldg-coordinator/bc-corner.