TACO BELL TO GET NEW ENERGY-EFFICIENT EQUIPMENT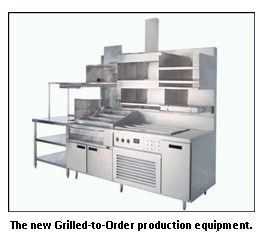 Taco Bell in the UC Satellite will be joining the march toward a greener UH this summer when it receives new Grilled-to-Order production equipment.

The new equipment has proven to be more energy efficient, reducing kwh usage between eight and 10 percent in most locations. It will also save approximately 125 gallons of water per day by using electric heat instead of heated water to warm food.

In addition to energy savings, the equipment will help provide a fresher product to customers and allow employees to grill tortillas and flatbread to order rather than storing them in a warming case.

The equipment is scheduled to be installed during the two-week period prior to the beginning of the fall semester when the UC Satellite food court is already closed. Students, faculty and staff will be able to enjoy the more sustainable Taco Bell when the UC Satellite food court re-opens for the fall semester.

For more information about UH Dining Services, visit www.uh.edu/dining.