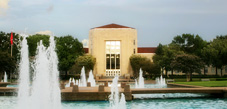 Employee Spotlight � Ray Moseley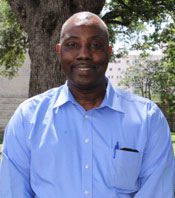 First impressions are important to our success here at the University of Houston and Custodial Program Manager for Facilities Management, Ray Mosley, supports a team that works hard day in and day out to make sure we are well represented.

Mosley knows the custodial service team can have a big impact on the atmosphere of the university for visitors as well as those that spend much of their time on campus.

�One thing I always tell our staff is, if you think about it, a person spends most of their wake time at work or school so because so much time is spent here, we need to provide the most pleasant environment we can for not only our students, but for our faculty and staff as well,� Mosley said.

Originally from Atlanta, Mosley joined the UH staff in March 2007 as the executive housekeeper for Residential Life and Housing after working for 30+ years at Sodexo, a contract management company that provided custodial support for health care facilities and schools. While with Sodexo, Mosley lived in seven different cities from the east to the west coast before receiving what would be his last assignment with the company in Houston. He was in charge of overseeing the housekeeping program for all hospitals and clinics in the Harris County Hospital District before his career path led him to UH.

�What attracted me was that the university was going through a building boom and adding residence halls. It peaked my interest to be a part of that in terms of developing programs from the ground up,� he said.

Mosley was recently promoted in June 2011 to his current position and reassigned to Facilities Management as part of the centralization process. He is now in charge of custodial contracts, quality control and inspections for custodial services. He also oversees the staff and resources and acts as a resource in resolving any ongoing custodial concerns.

�The new position gives me a chance to utilize all the experiences and skills I have developed in the past, to trouble shoot for problems, setting up programs and processes and, more importantly, being able to interact with the front-line staff because in custodial services, they are what makes us or breaks us,� he said.

As a leader, Mosley said he believes it is important to communicate with his staff to ensure they understand his expectations as well as provide them with the necessary support to reach those expectations. He said he also will not take any issues at face value and views any problems that may arise as the �symptom of a disease.� He said to stop the symptoms you must cure the disease.

�If I want to make sure that a problem is fixed completely then I have to find out what caused it,� he said. �I�m analytical and ask questions, drill down until I find out what caused the issue.�

Mosley said with his new position, he is able to be out and about on campus and enjoys communicating with people at all levels of the university. He said he also likes that in this role, he is able to see immediate results of his efforts and make sure goals that have been achieved are maintained.

�There are a lot of things happening this summer in regards to Facilities Management and custodial services that is going to make us more efficient and a stronger department. Our goal is to improve the services we provide students and faculty/staff,� Mosley said. �During my whole experience with UH, we are always given the support we need to be successful.�

In his downtime, Mosley is an avid reader and said he goes through at least one book every two weeks. He is a father of 4 children ranging from the ages of 28 to 37 and grandfather to one grandson in California. Mosley has been married to his wife, Letha, for 12 years.