Facilities
UH Facilities offers tips for National Safety Month
By Destinie Holiday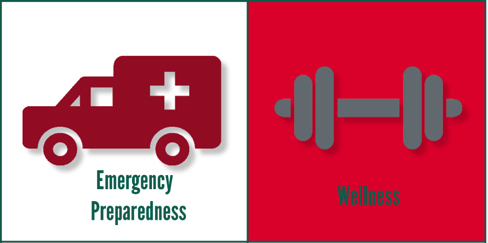 June is National Safety Month and UH Facilities is highlighting a few safety tips to ensure a safer work environment and lifestyle for all employees.
The UH community is encouraged to learn more about important safety issues related to emergency preparedness, wellness, falls and driving. Safety is a top priority, so these measures will help effectively guard against injuries, illnesses and fatalities. They include:
Emergency Preparedness: Plan for possible emergencies. Research and prepare for natural disasters common to the area. Keep emergency kits stocked and refreshed with non-perishable foods, water, flashlights and extra batteries.
Personal Wellness: Prioritize wellness by focusing on well-being every day. Take advantage of workplace wellness programs and choose healthy snacks each day. Get seven to nine hours of sleep each day, and take breaks throughout the day to refresh the body and mind.
Falls: Take necessary precautions to prevent slips, trips and falls. Remove clutter, including cords and other tripping hazards from walkways, stairs and doorways. Wear proper footwear and clean up all spills immediately. Distracted walking is a serious risk as well.
Driving: Always drive safe and avoid dangerous driving behaviors. Pay attention to vehicle alerts and warnings. Avoid using cell phones, including hands-free. Those who drive for work should talk with their employer about safe habits.
Please be informed that Facilities is posting safety tips, resource links and references throughout the month on Facebook, Twitter, Instagram and Snapchat. Be sure to follow Facilities to find out more. The Facilities Services Safety Program is an additional resource overseen by Rufus Kemp.