Facilities
Several street repair projects taking place across campus during summer
By Jennifer Rea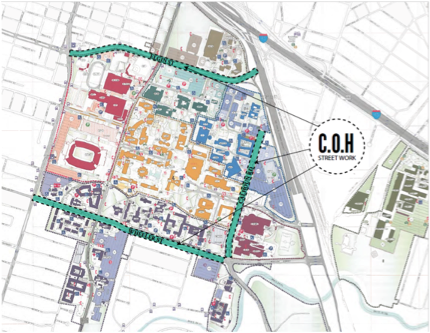 There will be three projects occurring this summer on Elgin Street, Calhoun Road and Wheeler Street. Two of them are being coordinated by the City of Houston and one by Harris County.
Calhoun will be receiving a new overlay. Sections completed each day will be able to be driven on that evening. Work on Wheeler is expected to be similar.
Elgin requires more extensive work and as sections are repaired a longer curing process is necessary. Each newly fixed area will take a few days before driving is allowed.
During each of these projects, there will always be at least one lane open. The aim is to have the majority of the work completed by the time the fall semester begins in August. Of course, weather always plays an impact on the expected timelines.
UH Facilities and UH Parking & Transportation will continue to connect with the City of Houston and Harris County throughout the summer.
For any questions, contact Facilities Communication.
Additional Resources
Street Closure Notification Form