CAMPUS SAFETY
Emergency preparedness resources presented to Staff Council
By Valarie Smith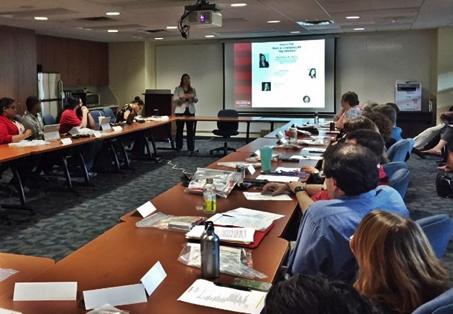 University of Houston Director of Emergency Management Kelly Boysen gave a presentation to Staff Council earlier this month in which she discussed the role the Office of Emergency Management plays on campus, various resources available from the office regarding emergency planning and training, and information on emergency preparedness.
One area of information included the importance of knowing how to receive emergency information from the University through the UH ALERT Emergency Notification System.
Boysen shared the various channels that are used with the system, including www.uh.edu/emergency, UH ALERT email messages, text messages, campus digital signage, UH ALERT's Facebook and Twitter accounts, the main UH Homepage, UH Mobile App, and the Outdoor Warning Siren System.
She stressed the importance of keeping contact information current in PASS for the emergency notification system. She also encouraged Staff Council representatives to share this vital information with their constituents.
Anyone who has questions about updating their contact information can visit the "How to Update Your Faculty/Staff Emergency Contact Information" page on the UH ALERT website or ask their Staff Council representative.