Facilities Services
Exterior key core changes continuing over summer
By Destinie Holiday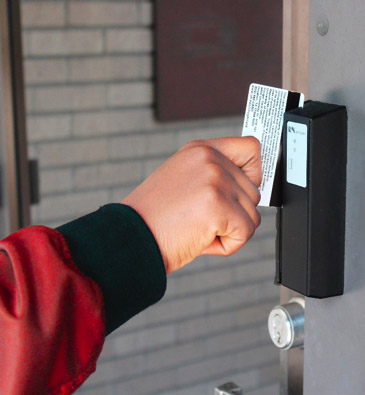 To enhance and increase campus safety, UH Facilities and UH Campus Safety will re-commence the change out of exterior door key cores across campus throughout the summer.
Card readers have been installed at most buildings on specific doors so that authorized Cougar Card holders will have after-hours access to their buildings. This shift from exterior key access to Cougar Card access will take place only for outside entrances into buildings that have received card readers.
Building users currently using exterior keys should understand that these keys will be obsolete once the cores have been changed, and that they should return them to Key Control.
Everyone is encouraged to make sure they have the necessary access programmed on their Cougar Card before their building is scheduled to be changed. A schedule has been posted and will be updated as necessary. For information on how to confirm Cougar Card access, contact the building coordinator for that particular building. Please be reminded that it is MAPP Policy that all active members of the University of Houston community are required to have a Cougar Card as identification.
Exterior key core changes will not impact building occupants with current after-hours access via a card reader.
For questions, email Facilities Communications who will then send this to the team working on this project. For additional information and the most up-to-date information, please see the Exterior Key Core Changes website page.