Facilities Services
Jim Norcom completes term as TAPPA president
By Emmanuella Aina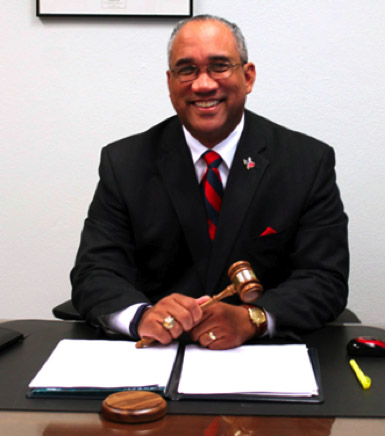 During the 2017 Texas Association for Physical Plant Administrators Conference in April, UH Facilities Principal Project Manager Jim Norcom completed his final days as TAPPA's president and chairman of the board.
He expressed his indebtedness for the opportunity given him to serve the board of directors during his 2015-2017 tenure. He was grateful to the officers, members, business partners and friends of TAPPA for accomplishing much over the past two years.
Norcom knew the goals he established for TAPPA during his two years seemed ambitious, but he was determined to keep the organization working toward a greater path to reach the next level.
TAPPA hosted two outstanding educational conferences and business partner fairs with increased attendance and participation under his leadership. He said the key to the success lies in strengthening partnerships between TAPPA's member institutions and its valued business partners. The business partner fairs were applauded for being among the best for the national organization since they had a great ratio of dealers to member attendees.
With the help of the amazing talent from the board members, committee members and dedicated organization members, Norcom facilitated the hiring of a management company to help the organization's conference events and administrative tasks. Establishing a TAPPA social media profile and major reconstruction of their website were also accomplished goals from this great team.
Norcom is confident the new board of directors have a great foundation and will keep moving forward with wonderful success. UH Facilities continues to be represented on the TAPPA board of directors with the election of Director Mike Wheeler.