Public Safety
Walker recognized by Governor's Advisor for Homeland Security
By Cindy Granier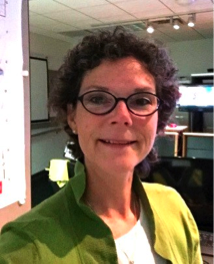 UH Office of Emergency Management's Ginger Walker recently collaborated and assisted in the development of Continuity Exercise Objectives and Continuity Exercise Evaluation Guides for use by agencies within the state of Texas. After completion, the Director of the Texas Department of Public Safety and Home Land Security Advisor to the Governor of Texas provided certificates of appreciation to the continuity coordinators from the Texas state agencies.
Walker is the Office of Emergency Management's emergency management specialist for planning and business continuity.
The need for the objectives and guides was a result of a recent policy directive from the State Office of Risk Management to conduct annual exercises to test agency Business Continuity Plans by using Homeland Security Exercise Evaluation Program standards.
"Ginger is an expert in her field and especially in implementing business continuity planning on a college campus," Emergency Management Director Kelly Boysen said. "The University of Houston Office of Emergency Management is privileged to have such a talented professional like Ginger to serve on our team and to serve the University."
For more information on the program and the recognition, visit the State Office of Risk Management website.