Printing & Postal
UH Printing and Postal Services wins again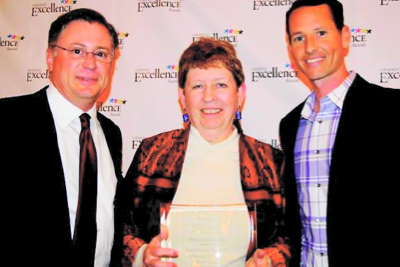 UH Printing and Postal Services staff members attended the annual Graphic Excellence Awards ceremony and dinner on April 16. The awards ceremony is sponsored by the Printing Industries of the Gulf Coast, which is a regional affiliate of the Printing Industries of America and the Graphic Arts Technical Foundation.
UH Printing and Postal Services is a member of PIGC and entered nine entries in this year's competition.
The GEA competition is for the actual printed piece – how ink is placed on paper and the techniques used as opposed to a design competition. The pieces entered in the competition represented the finest printed materials produced by the leading printers and designers in this region of the country.
UH Printing and Postal Services is in direct competition with the commercial printers of the Gulf Coast area. There are three divisions within the competition and the guidelines for the divisions are based on the number of employees for each company. Division 1 has one to 10 employees, Division 2 is 11 to 50 employees, and Division 3 is 51 and more employees. UH Printing and Postal Services competed in Division 2.
More than 200 guests filled the ballroom as the winners were announced. Before the presentation, guests had the chance to see all the spectacular pieces entered in this year's competition. From offset to digital to screen, it was all there to see. Guests also had the chance to see and visit with seniors in the Digital Media Program at UH under Dr. Jerry Waite.
This year, UH Printing and Postal Services took home three Best in Category Awards within Division 2. The winning categories were in brochures and posters. They also won thee Awards of Excellence for newsletters, programs and invitations.
Staff members were excited when they were announced as the winners of the Best Inplant Entry and were awarded a trophy for this accomplishment. This is the second year they have won this award. The Transfer View Book – brochure category – was the entry that got them this award. Staff members were in high spirits after this announcement was made.
All of the certificates and trophy will be displayed in the UH Printing and Postal Services lobby.