PUBLIC SAFETY
Three fast facts for UH community to know about flood preparedness
By Ginger Walker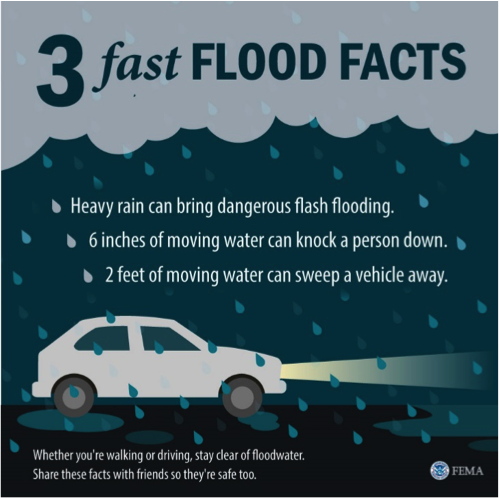 The entire Houston area has been impacted in one way or another by floodwaters over the past couple of months. Floods present many dangers.
The University of Houston's Office of Emergency Management wants everyone to know these three important flood facts provided by FEMA: 
Heavy rain can bring dangerous flash flooding.
Six inches of moving water can knock a person down.
Two feet of moving water can sweep a vehicle away.
Whether walking or driving, stay clear of floodwaters. Share these facts with friends so they also stay safe. And always remember: Turn around, don't drown.