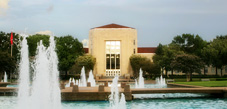 Preparations already under way for National Night Out and Walk in the Dark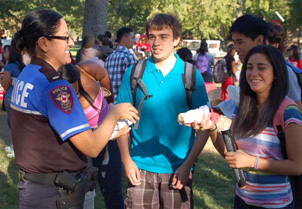 Mark your calendars for Tuesday, Oct. 1, for National Night Out activities on the University of Houston campus. The UH Department of Public Safety is hoping the entire UH community will participate.

Sgt. Damian Martinez and Lt. Dina Padovan are organizing the event in an effort to bring the community closer to the resources available on campus. It is a chance to heighten crime prevention awareness, generate support and participation in UHDPS programs, and strengthen campus community spirit and partnerships.

National Night Out activities will take place from 5:30 to 8:30 p.m. in Lynn Eusan Park.

Walk in the Dark will be held immediately after National Night Out. This is an opportunity for the UH community to walk through areas of campus with representatived from UHDPS and Facilities Management to identify areas that may raise concern.

This is an important day for the UH community and is why participation is so important.