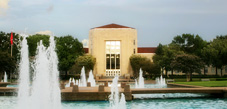 Staff Spotlight � Shannon Mariani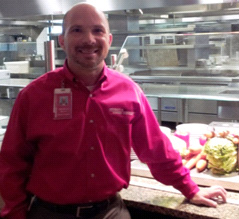 When Shannon Mariani was growing up, he swore he would never work in the food service industry.

As the son of parents who owned multiple fast-food restaurants, he ended up moving a lot as a kid: Connecticut, Louisiana, New York, Florida, Rhode Island and Texas are all places he called home.

�We traveled to wherever business opportunities took us. Wherever my dad bought a restaurant, we went,� said Mariani, who was hired several months ago as the new director of operations for UH Dining.

So for a while, he stayed away from the industry. But then, when he was working as the soccer coach for Wofford College in Spartanburg, S.C., his father picked up the phone and gave him a call.

�He said he was building more restaurants and needed someone he could trust to help, so he asked me,� Mariani said.

After helping with the family business, he went to work at the University of Texas at Tyler, where he was the food service director for 12 years. The last six years of those years were as an employee of ARAMARK, which also handles food service at UH. He gladly accepted the open position at UH when he was offered the job.

Here at UH, he oversees all of the dining operations: catering, residential, retail and the food trucks.

�I really have enjoyed the change from UT Tyler to the action-packed UH Dining and the excitement that surrounds not only the campus but the alignment of UH Dining with the university�s initiatives,� he said.

In his first year on campus Mariani is focusing primarily on preparing the residential dining halls to serve 1,800 potential new residential students, building a team to run the newly renovated University Center food court in January 2014 and transitioning the catering department into the new University Center.

Mariani and his wife Emily have been married seven years. They have three sons: Brooklyn, 6, London, 3, and Memphis, 17 months. Besides his family, his other passion in life is soccer, which he has played since he was 4 years old.

He played soccer as a child, then played it when he attended the University of South Carolina Upstate. After that, he played in what is now known as the United Soccer Leagues, which bills itself as the most experienced North American professional soccer league below Major League Soccer. While working and living in Tyler, he coached a semi-pro team.

He even has soccer to thank for helping him meet his wife.

�I met her at a soccer tournament in Memphis where we both were coaching,� Mariani said.