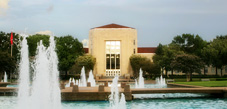 Make plans to attend annual benefits fair

The Human Resources department would like to invite you to join them for its sixth annual benefits fair. The benefits fair is a great opportunity for faculty and staff to meet with health and wellness providers, learn about community partnerships, explore on-campus resources to understand their offerings and learn more about the benefits available to UH employees.

By attending, faculty and staff will have the opportunity to enter a drawing to win one of many giveaways. In addition, T-shirts will be given away while quantities last.

Theme: �UH & You: Step Into Your Future�
Date: Wednesday, July 24, 2013
Time: 10:00 a.m. to 2:00 p.m.
Location: Campus Recreation and Wellness Center

The fair will also be host to a nonperishable food items drive. These donations will be sent to the Star of Hope.

For additional information, call the Human Resources Service Center at 3-3988.