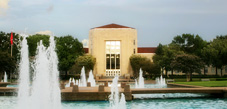 UH Starbucks manager first ARAMARK licensed Starbucks manager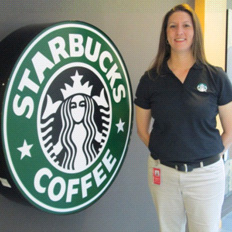 Danielle Hartmann has become the first ARAMARK employee to become a licensed Starbucks manager through a new Starbucks company training program.

The training to become licensed took place June 18-19 at Starbucks� corporate office in Houston with more than 190 attendees. Hartmann learned new techniques to improve customer service.

"In my specialized training I learned how to make the Starbucks experience more prominent at the University of Houston,� said Hartmann. �We sometimes have long lines, and this can discourage customers from visiting our Starbucks, but when the new training is implemented we will be able to expedite lines more efficiently without taking the Starbucks experience away that everyone enjoys."

Hartmann was selected due to her high performance at the University of Houston during Starbucks corporate visits. She is the location manager for Starbucks at Bauer and the UC Satellite. Hartmann previously worked at the University of Houston Downtown as a lead food service worker in the food court with a focus on Starbucks.