Dining
Unlimited access options among highlights of meal plan changes
By Richard Zagrzecki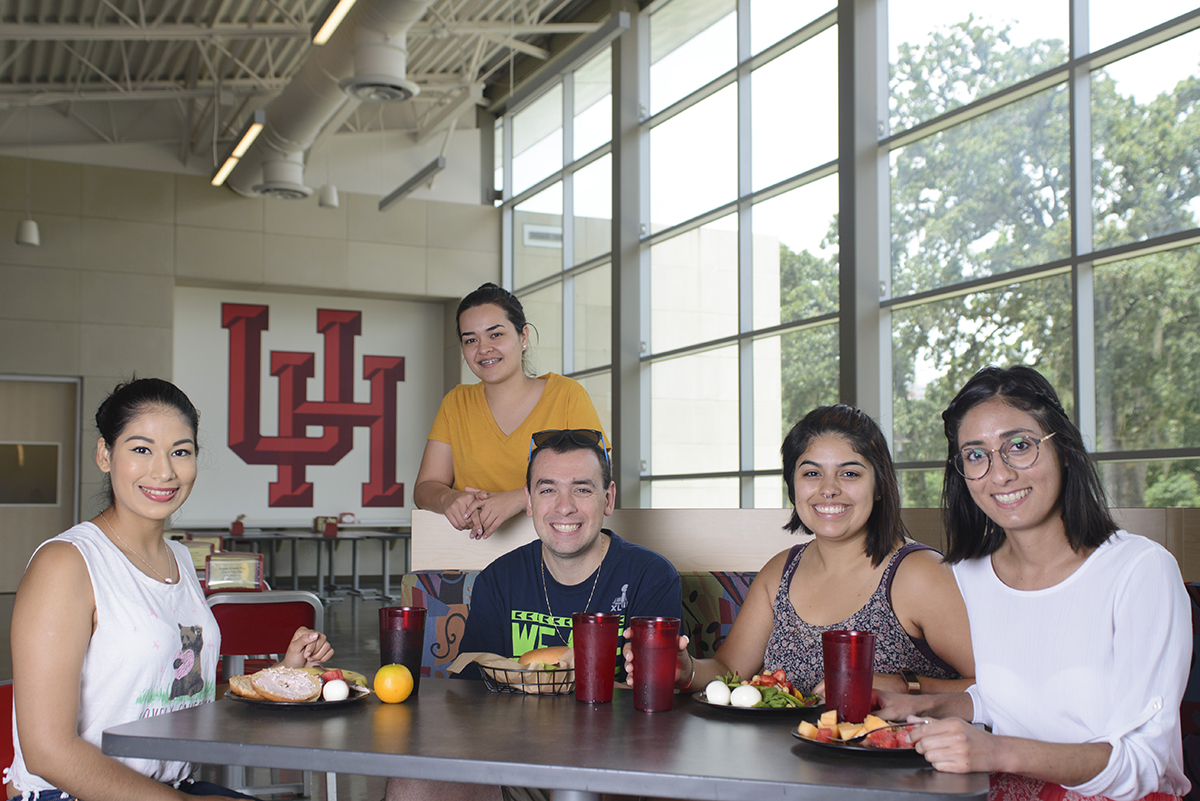 The meal plan program at the University of Houston has experienced a major transformation, with new and more flexible options for students added for the upcoming academic year.
One of the more exciting changes is the creation of unlimited access meal plans. These plans, which are available to both commuter and residential students, allow students to enter the two campus dining commons as often as they want without having to worry about how many meal swipes they have remaining.
Four variations of the unlimited plan are available: Platinum, Gold, Silver and Budget. The plans vary by the number of guest passes that come with them and the amount of Cougar Cash available to spend at the campus retail locations, food trucks and convenience stores. The majority of these unlimited plans also have a brand new meal exchange feature that can be used to eat at select campus retail food establishments during specific times of the day.
The unlimited plans can be used any time of the day at the Moody Towers and Cougar Woods dining commons. Both locations will feature expanded hours starting in the fall semester, with Moody Towers open 24 hours a day, seven days a week.
"A lot of time, thought and energy was invested in the planning and creation of these new plans, which students will absolutely love when they discover all of the benefits and perks that come with them," said Neil Hart, executive director of Auxiliary Services at UH.
Students will find the unlimited meal plans have added value thanks to numerous positive changes taking place within Moody Towers Dining Commons. These changes include the addition of lounge and seating areas that students can use to study or just hang out with friends, as well as more charging outlets. In addition, a Starbucks espresso machine will be installed, offering expresso beverages and hot chocolate. A selection of signature bagels and shmears from Einstein Bros. Bagels will be available daily in Moody Towers. There will also be ordering kiosks added to select stations to decrease congestion and which will notify students via text when their order is ready.
Besides the new unlimited meal plans, other choices are available to students, including Cougar Cash plans.
To learn about all of the meal plans – which were created with input provided by students – visit the recently revamped UH Dining website, which breaks down the plans into those available for residential students and commuters. To purchase a meal plan, Log in to AccessUH and select the Cougar Card icon to get the process started.
Anyone who has questions about the meal plans or the sign-up process can call 832-842-9053 or email auxiliaryservices@uh.edu.