Sports & Entertainment
Straight No Chaser to play Cullen Performance Hall
By Lauren Stacks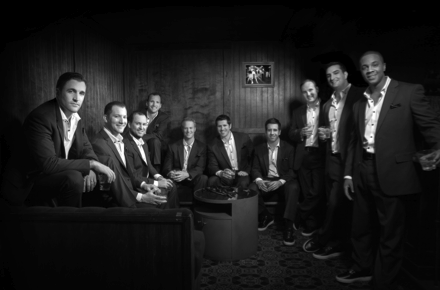 Straight No Chaser is bringing its New Old Fashioned Tour to the University of Houston campus this fall.
The a cappella group is slated to appear at Cullen Performance Hall on Friday, Nov. 6. Tickets are now on sale at can be purchased online at www.entertainhouston.com or www.ticketmaster.com, by phone at 832-842-3131, or at the Entertain Houston Ticket Office at Scott and Cleburne inside TDECU Stadium.
Straight No Chaser is neither strait-laced nor straight-faced, but neither are they vaudeville-style kitsch. They have emerged as a phenomenon with a massive fan base, numerous national TV appearances and proven success with CD releases.
The New Old Fashioned Tour comes on the heels of the release of their new album "The New Old Fashioned" in October, their fifth release through Atlantic Records. The album features an eclectic array of songs that explore multiple influential musical eras highlighted by signature and singularly unique medleys.
For details about other upcoming shows on the UH campus, visit www.entertainhouston.com.