Sports & Entertainment
The Tenors coming to UH campus this fall
By Lauren Stacks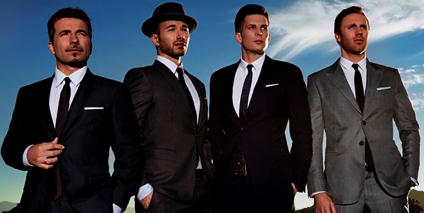 The Juno award-winning foursome the Tenors are coming to the University of Houston.
The Canadian group will play the Cullen Performance Hall on Wednesday, Oct. 21, at 8 p.m. Tickets are now on sale at can be purchased online at www.entertainhouston.com or www.ticketmaster.com, by phone at 832-842-3131, or at the Entertain Houston Ticket Office at Scott and Cleburne inside TDECU Stadium.
On their new album, Under One Sky, the multi-platinum group co-wrote eight tunes, showing facets of themselves they've longed to share with their millions of fans.
"We've had eight years together and we wanted to turn those memories into music," says Clifton Murray, who is joined in the Tenors by Victor Micallef, Remigio Pereira and Fraser Walters.
The group has written a handful of songs for their previous three sets, but Under One Sky marks the first time their songwriting talents stand toe-to-toe with their vocal prowess. In the process, they've created a rich collection that expands on their earlier efforts, while delving deeper into their collective strength as artists.