Tuyet Huynh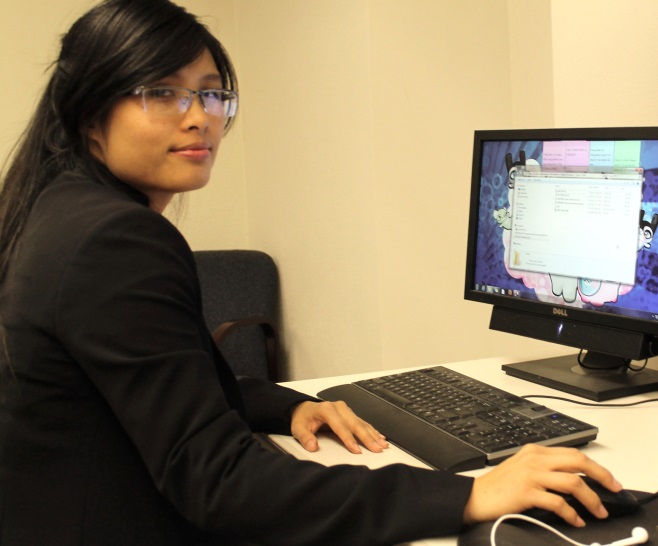 Tuyet Huynh's love of drawing had a big impact on her career path.

While still a student at Northbrook High School in the Spring Branch area, she entertained thoughts of pursuing a business major in college. Friends and teachers, however, suggested she find something that would integrate her artistic abilities - she's always had a passion for sketching.

So she took their advice and ended up choosing architecture as her major, while minoring in art at the University of Houston. She decided to attend UH because it was close to home and because her older sister already was a student here.

Huynh was born in Vietnam and lived there for the first eight years of her life until her family moved to the United States. When she first arrived in Houston, she was in the fourth grade and did not speak a word of English. She picked up her new language pretty quickly, helped out by ESL classes and being introduced to another Vietnamese student who helped translate for her and helped her around.

"Then I met one of my best friends and we still are best friends. She is also Vietnamese and had come over to the United States the year before I did. Making friends with her made it even easier for me to adjust," she said.

Since 2010, she's been a student worker in Facilities Planning and Construction. Under the supervision of space inventory manager Dawn Taylor, she helps to keep all the campus building floor plans updated. That means if a building is remodeled, she and others take down the new dimensions so that the new data can be added and the drawings updated to reflect the changes.

"We would go out there and measure the room space and the dimensions and everything so we could go back and edit the actual floor plan," she said.

This past fall, she completed her studies at the University of Houston and will take part in commencement ceremonies in the spring. In the meantime, she has landed an internship at a small architecture firm in Katy that is allowing her to gain valuable experience as she embarks on her career path.

She has an interest in residential designs, so in the long-term, she wants her career path to head in that direction.

"I want to be able to focus on designs for homes. It might be a little bit more contemporary instead of the more traditional type," Huynh said.

She said her student worker position has been beneficial. Not only did it give her CAD drafting work experience, but it also helped her land her internship. That's because a former FP&C co-worker referred her to the job after seeing how well she worked with CAD.

"I also got to meet people of similar profession and expand my networks and skill set," she said. "This FP&C position was more than just a work study job - it was a gateway to opportunities for me."