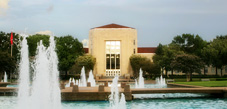 UH Outdoor Warning Siren System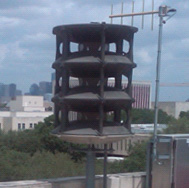 The University of Houston has its own outdoor warning siren system. On the first Wednesday of each month, an audible test of the outdoor warning siren system is conducted at 1 p.m. This is done not only to help the campus community become familiar with its sound, but also to test the actual system.

The benefits of having a siren system on campus are 1) it�s a quick method of notifying the entire main campus that includes an audible tone that can be heard outdoors alerting students, faculty and staff to seek shelter indoors and 2) during a real emergency, the siren system is used in conjunction with other communication mediums like e-mail, UH Emergency Operations Center website (www.uh.edu/emergency) and text messaging so people indoors know there is an emergency and that going outdoors is unsafe.

Recently, the Emergency Management Bureau has made some improvements to the siren system process. The process has been standardized for testing and maintenance. A testing log was developed that details any errors or areas that may need improvement.