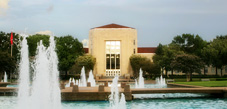 COURSE LIST DEVELOPED FOR STUDENTS INTERESTED IN SUSTAINABILITY
Green UH is making it easy to learn about sustainability by providing a comprehensive list of eco-related courses offered on campus. Green UH put together the list of courses from several fields of study in order to provide an easy resource for students who care about the environment.

�We compiled the list to give students an easy way to see courses they might be interested in regarding sustainability that might fit their degree requirements and schedules,� said Leah Wolfthal, program coordinator for sustainability.

To compile the list, Green UH sent out messages to various professors on campus who have taught or currently teach courses involving sustainability. They also enlisted the help of the Sustainability Task Force to reach out to others who may provide sustainability-related courses. Green UH also did a search using green keywords in the course listings for the Spring 2012 semester to find additional courses to include. They plan to re-compile a list for each semester and hope to make it more comprehensive each year.

The sustainability course listing can be found on the Green UH website. Wolfthal and her team also gave out the course lists to students during Green UH Day on Nov. 2 and have posted the link to the list through Green UH social media and the Sustainability Newsletter.

To provide information on additional courses or to make suggestions for list improvements, please contact Leah Wolfthal at lwoftha@central.uh.edu. For more information on Green UH, visit www.uh.edu/green.