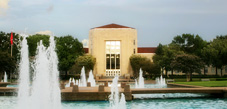 RESIDENTIAL GROUP MEAL REQUEST FORM NOW AVAILABLE ONLINE
With the success of The Fresh Food Company in Moody Towers, UH Dining Services has been receiving more and more requests for group meal tickets to the restaurant. These group meal tickets are issued when a department or organization wants to pay for a large number of people to eat at one of the restaurants, but does not have a credit card available to pay at the entrance. These meals are then billed out via invoice through Catering on Cullen.

Beginning immediately, any groups or departments who would like to request meal tickets for their event or guests can do so via the online Meal Ticket Request Form. These requests must be made at least three days in advance to allow for printing of the tickets and must be completed in full before the order can be processed.

In addition, any department who also wishes to reserve either the Green Mountain Energy Private Dining Room or the private conference room can do so by contacting Rosie Guajardo at 832-842-5554.

For more information about UH Dining Services visit www.uh.edu/dining.