Public Safety
Deputy Fire Marshal David Gill will be missed
By Cindy Granier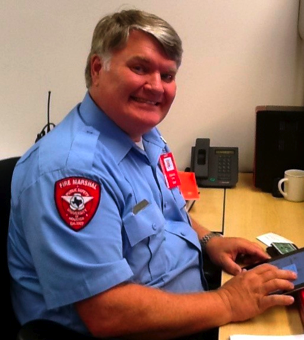 University of Houston Environmental Health and Life Safety lost one of its dear family members when Deputy Fire Marshal David "Dave" Gill passed away on Christmas Day.
Gill began working at UH on April 25, 2016. Although he was only with UH for a short time, he quickly became part of the EHLS team and a part of the University.
His long career in fire service spanned more than 44 years. He recently had retired from the City of League City before coming to UH.
He was laid to rest on Dec. 31 with all the honors of a firefighter. Three different fire departments participated in his service, including the EHLS Fire Marshal's Office.
He was a consummate professional and will be greatly missed by his colleagues. Click here to read his obituary.