SUSTAINABILITY
#BYOBottle program back for spring semester
By Kristina Michel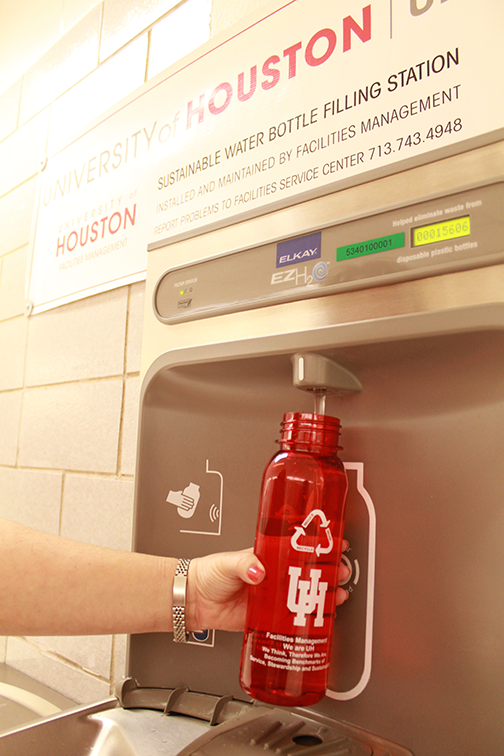 The University of Houston Office of Sustainability's #BYOBottle program returns to campus for the first week of the spring semester, Jan. 19-22. Participants will have the opportunity to win prizes by bringing their own reusable water bottles.
UH students, faculty and staff who post a photo using a reusable water bottle to Instagram or Twitter with #BYOBottle and @UHSustain will be eligible to win T-shirts made of 100 percent recycled materials, BPA reusable water bottles and tote bags.
Also, for the first time, students, faculty and staff at the UH Sugar Land campus will be able to participate in the program.
"We're thrilled that students are thinking about sustainability and want to participate in events and projects that allow them to live sustainably," said Kelly. "Since #BYOBottle is a social media campaign, we figured it'd be the perfect sustainability program to launch at the UH Sugar Land campus. We'll be working with student representatives to incorporate more sustainability offerings there in the future."
The #BYOBottle program is meant to encourage people to ditch single-use plastic water bottles, and opt instead for reusable water bottles. Anyone with reusable water bottles can refill them at the UH2O stations located inside many of the buildings across the UH main campus.