Sustainability
UH kicking off RecycleMania competition
By Kristina Michel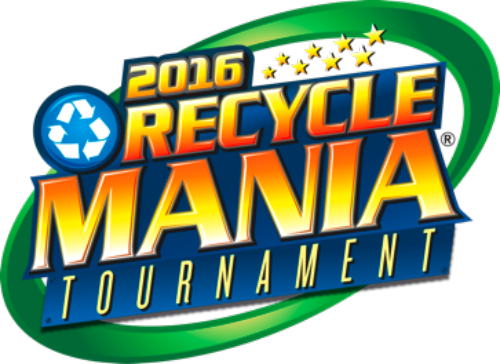 The University of Houston will once again participate in the nationwide annual RecycleMania tournament. Activities will begin with a kickoff celebration from 1 to 4 p.m. Feb. 11 at Butler Plaza.
At the kickoff, students, faculty and staff can take a water taste test challenge. The challenge is a blind taste test pitting water from the campus water bottle refill stations against two different brands of bottled water. The goal of the activity is to showcase how much waste is created by bottled water when filtered tap water is a cheaper, more sustainable and, oftentimes, tastier alternative.
"Bottled water not only costs the consumer exponentially more than tap water, but many times water from bottling companies is filled with the same water that comes out of our faucets," said Sarah Kelly, sustainability manager for the Office of Sustainability. "When considering the quality and cost of bottled water combined with the negative impacts of single-use plastic waste and production, such as greenhouse gas emissions and plastic-filled oceans, kicking our bottled water habits is an easy solution to help the environment and our wallets."
The kickoff will feature recycling games, and guests will be invited to make video pledges to reduce, reuse and recycle. Visitors also will learn more about how plastic is harming the oceans and marine life. Clancy Nelson, Office of Sustainability waste diversion assistant, is working on a surprise impact demonstration for the kickoff.
"The ocean processes about half of all carbon dioxide emissions and produces about half of the oxygen that we breathe while land-based environments receive most of our concern," said Nelson. "We must keep our oceans healthy, and one way that we can all pitch in is by reducing, reusing and recycling plastics. We may not live in the ocean, but we sure can't live without it."
The national RecycleMania competition, which takes place from Feb. 7 to April 2, invites colleges across the U.S. and Canada to benchmark and improve efforts to reduce or eliminate waste. Schools report the amount of recycling and trash collected each week during the eight-week competition and are in turn ranked in various categories based on who recycles the most. This year, UH will participate in the following categories: Grand Champion, Waste Minimization, Per Capita Classic, Gorilla Prize and Targeted Materials-Cardboard.
The Office of Sustainability will host several more RecycleMania events throughout the competition, including two sustainability meetups about waste impact on the environment on Feb. 17 and March 8, and an electronics recycling drive on April 1. Students, faculty and staff who swipe their Cougar Cards at the UH events will be entered to win a recycled backpack. Learn how you can participate in RecycleMania at uh.edu/recyclemania. To view all of the sustainability events during the spring semester, check out the Office of Sustainability's event calendar at www.uh.edu/sustainability.
For more information about RecycleMania and to follow UH's rankings throughout the competition, visit the national RecycleMania website at www.recyclemaniacs.org/.