Public Safety
Boysen receives Associate Emergency Manager credential
By Ginger Walker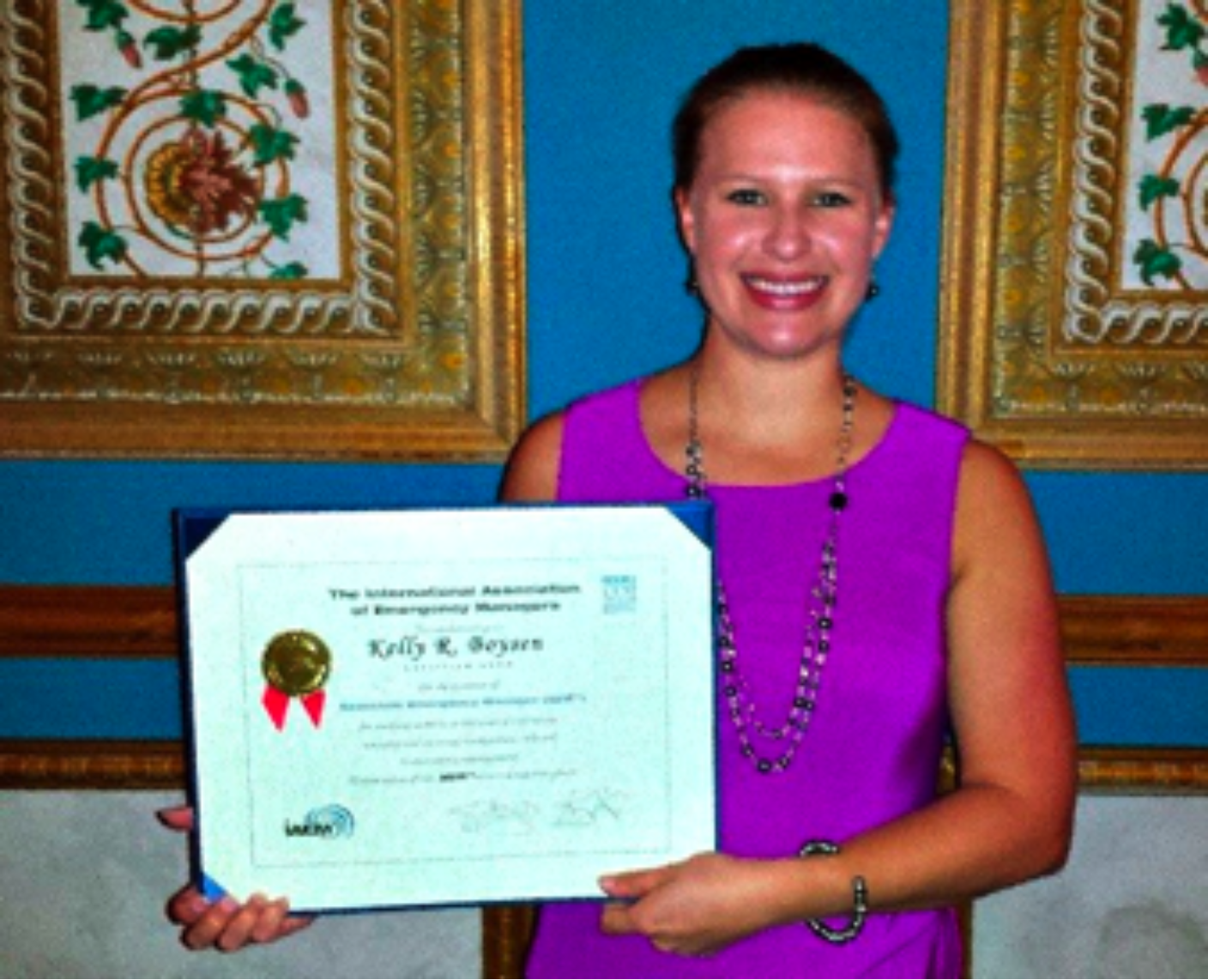 University of Houston Director of Emergency Management Kelly Boysen has received her Associate Emergency Manager credential.
The AEM designates a high honor of professional achievement available from the International Association of Emergency Managers (IAEM), which has in its membership more than 9,000 emergency managers representing professionals whose goals are saving lives and protecting property and the environment during emergencies and disasters.
The new class of AEM's joins over 2,421 other emergency managers who have been recognized for certification by IAEM since January 1993.
IAEM administers the program for the profession, and policy decisions and judgments are made by a commission of respected professionals in the field. The commission approved applicants who successfully completed an extensive credentials package to include references, emergency and general management training, a management essay and a written examination. The management essay requires respondents to submit a response to a scenario they might face while fulfilling emergency management responsibilities.
To maintain certification, AEM recipients must submit additional training and contributions to the profession every five years.
The emergency management certification program was developed over the last several years by IAEM with funding from the Federal Emergency Management Agency and guidance from an advisory board which included professionals from a variety of disciplines and representatives of key groups with a stake in emergency management.