Facilities services
New LED lighting installed at Hilton Hotel onyx wall
By Jacquie Vargas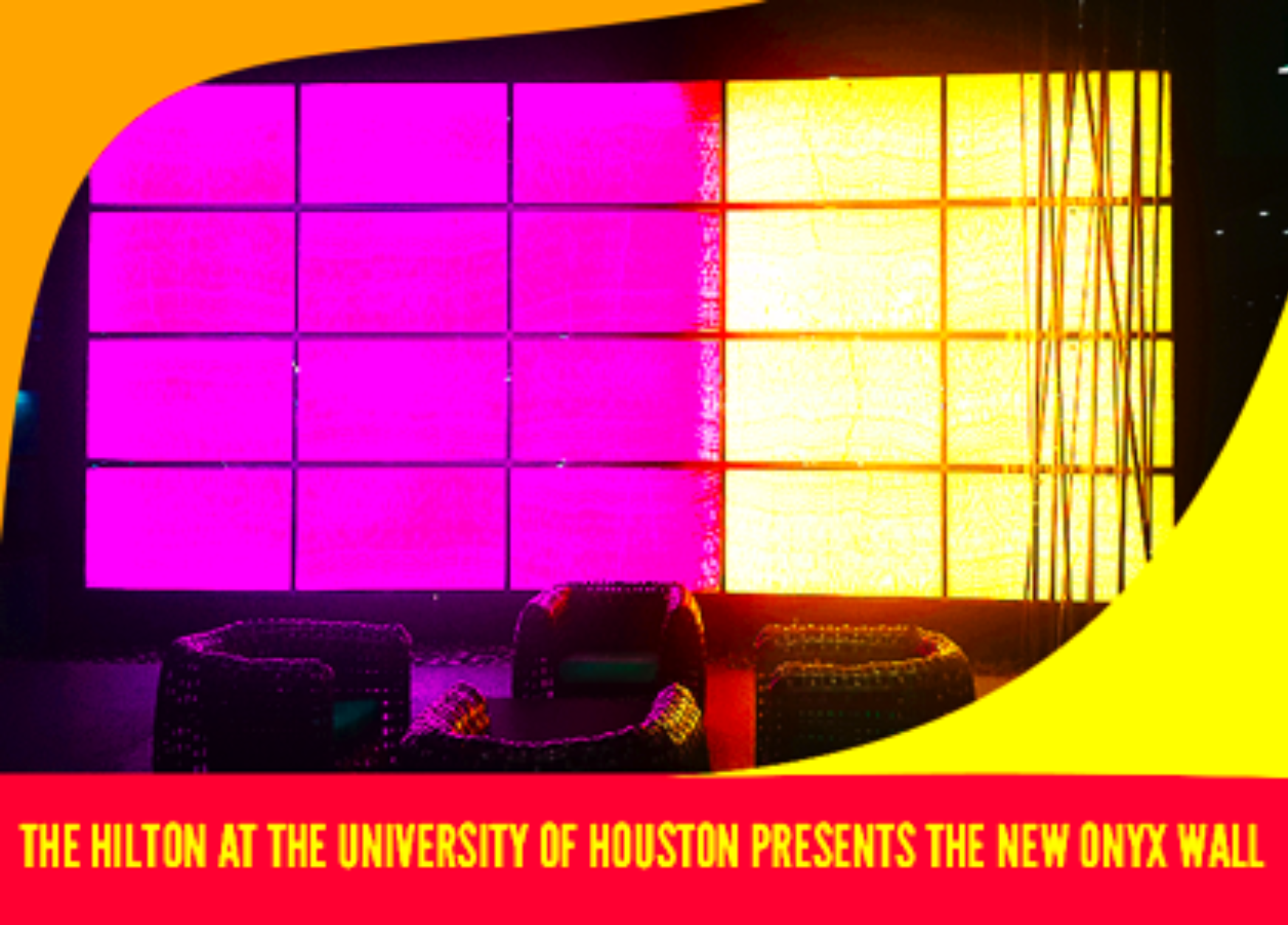 The Hilton Hotel and College at the University of Houston recently updated the onyx wall that greets customers as they walk up to the front entrance of the building. New LED lighting has been installed giving the hotel entrance a dramatic impact.
The old light fixtures in the wall needed to be upgraded and installing longer lasting LED lights will save energy and lower maintenance costs. Chris Pettay and Glenn Roberts from the UH electric shop began the installation process which took three weeks and was completed by the end of November. The new lighting fixture allows the Hilton to customize the colors that illuminate the wall and simultaneously create special effects like fading or flashing.
"It allows the wall to be accented in a whole new way that has never been possible before," said Karl Keilbach, onyx wall project supervisor and electric shop supervisor for Facilities Services.
"This was a really interesting project due to certain space and power restrictions, but the UH electric shop and the lighting supplier, DVD Lighting, did a great job of bringing it to completion," said Jerry Bogna, senior project manager for Facilities Services. "It is great to work with Karl as we share a passion for the benefits and advantages of LED lighting. Projects like this one have a big visual impact, and it's so satisfying to be a part of work like this at the University of Houston."
Hilton staff members have been very pleased with the new upgrade.
"The Hilton Hotel and College was very pleased with the final result and extended their appreciation towards Facility Services for the time, interest and successful accomplishment of this great task and project!!", said Carlos Cuellar, Hilton general manager. "On behalf of all of us at the Hilton Hotel & College, thank you and Go Coogs!"