Facilities Services
Entrance 1 monument grounds renovation complete
By Jacquie Vargas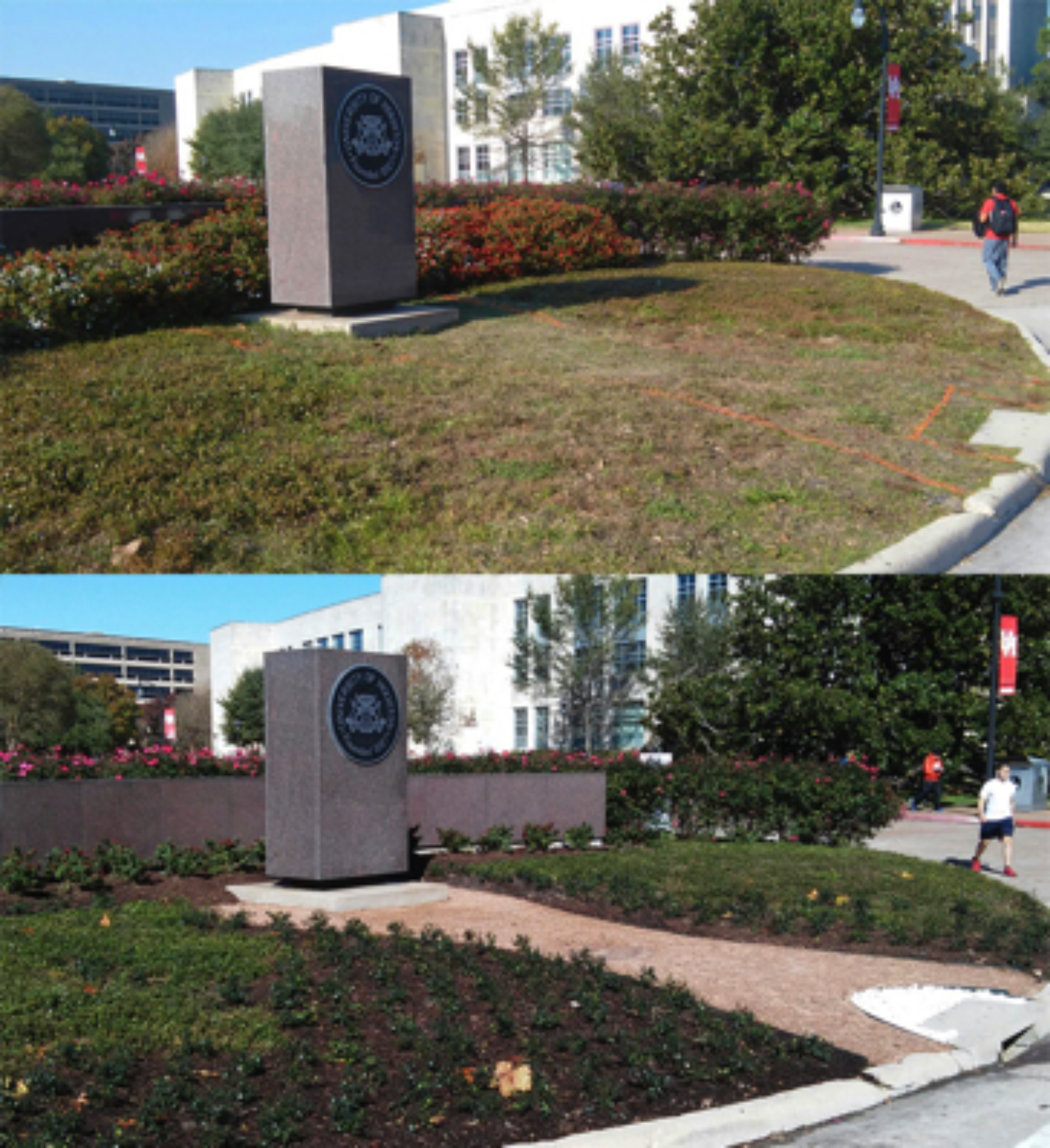 The landscaping around the stone monument located at Entrance 1, near the Ezekiel Cullen Building and the Cullen Performance Hall, has been renovated.
Grounds and landscaping crews from the department of Facilities Services began the renovation work on Dec. 21, 2015 and completed it Dec. 28, 2015.
Renovation included removal of landscaping that obscured the low stone wall located just behind the monument and the addition of new shrubbery and bedding plants surrounding the monument.
A crushed stone walkway was installed, providing a better, attractive path to the monument which is a popular photo location for visitors and students. Prior to the renovation work being done, visitors had to walk across and through landscaping to reach the monument in order to capture the classic Cougar photo-op.
The location is now a welcoming and attractive site to greet students, staff, and guests to the University. The project's finishing touch, a replacement cast iron grate in the street, is still in progress.