SUSTAINABILITY
RecycleMania activities kick off on UH campus
By Richard Zagrzecki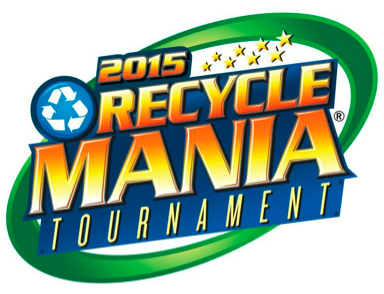 RecycleMania activities on the University of Houston campus got underway Feb. 5 with a kickoff event in Butler Plaza.
During the event, the UH Office of Sustainability had recycling games and prizes, information about the RecycleMania competition, and ideas on how the UH community can get involved.
Those who attend the kickoff learned about the annual national RecycleMania competition, which UH will once again compete in this year. Through March 28, colleges across the United States and Canada report the amount of recycling and trash collected each week and are ranked in various categories. This year, UH will be taking part in five categories: Grand Champion, Per Capita Classic, Gorilla Prize, Targeted Materials-Cardboard and Waste Minimization.
"The more waste that UH community members divert from the landfill, the higher UH will be ranked in the nationwide competition," said Sarah Kelly, program manager for the Office of Sustainability.
The University will also be taking part in the RecycleMania 3R actions challenge. This competition allows students to support their school by using the designated UH hashtag and sharing when they recycle, compost, reuse or reduce. Each time they text, tweet or use the 3R actions app, they will be generating points for UH's ranking. Complete instructions on how to participate are included online.
In conjunction with this event, UH is hosting the #UHRecycleMania Spring Break Challenge on Twitter, in which the winner will get a Zipcar prize package. Learn more by viewing the UH RecycleMania calendar.
UH students, faculty and staff may also compete in two campus RecycleMania competitions: one for groups of two to nine people, and the other for groups of 10 or more. Prizes will be awarded. Teams in the small group category will propose ideas for improving recycling or reducing waste on campus. Teams in the larger group competition will actively work to improve waste diversion rates on campus. Rules and deadlines for both categories can be found here.
During the next two months, the Office of Sustainability will be hosting weekly events to increase awareness of and participation in RecycleMania. Those who attend the events will have a chance to win a Kindle Fire HD. View the full RecycleMania events calendar for an up-to-date listing of the planned events. For a complete overview of RecycleMania at UH, visit the Office of Sustainability's RecycleMania website.