SUSTAINABILITY
Survey seeks input on campus biking environment
By Richard Zagrzecki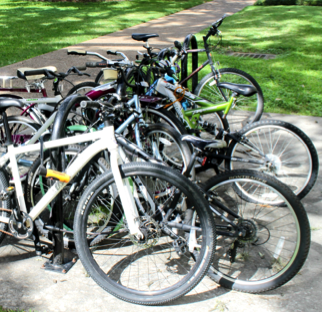 The Office of Sustainability is surveying students, faculty and staff to find out how they perceive bicycling on campus.
The short online survey asks 18 questions that will provide valuable information that will help improve the biking environment for everyone, said Sarah Kelly, program manager for the Office of Sustainability. The UH community is being polled on their commuting habits, distance from the University and overall attitude regarding biking.
The data collected by the survey will be incorporated into a report and recommendations will be developed for improving biking. To complete the survey, click here. Feedback from everyone is encouraged, even those who do not use bikes to get to and around campus.
"By polling the UH community, we will be able to effectively assess biking as it currently stands and make informed recommendations to improve the climate for bicyclists on campus," Kelly said. "As a large urban university, it is crucial to understand and meet the needs of everyone, particularly pertaining to sustainable transportation. This survey will help us reach that goal."